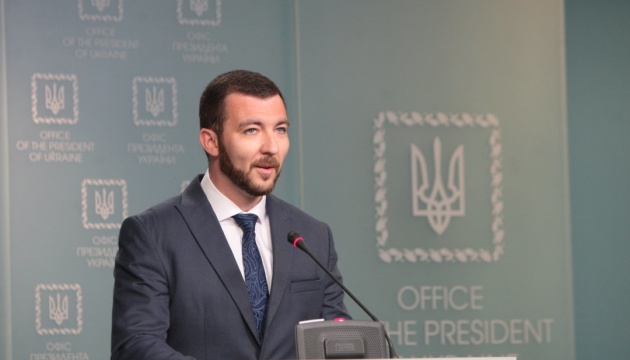 Media incorrectly quoting Zelensky's words about 'preemptive strike' against Russia – press secretary
Ukrainian presidential press secretary Serhii Nykyforov has denied the incorrect quoting by some media outlets of Volodymyr Zelensky's words about "preemptive strikes" against Russia if it decides to use nuclear weapons.
He said this on his Facebook page, Ukrinform reports.
"The president spoke about the period before February 24. At that time, it was necessary to apply preventive measures to prevent Russia from starting a war. Let me remind you that the only measures that were discussed at that time were preemptive sanctions," Nykyforov said.
He noted that representatives of Ukrainian and foreign media outlets began to "hear nuclear strikes even where there are none." He said that Ukraine would never resort to such methods.
"Only the terrorist state Russia allows itself to blackmail the world with explosions at the ZNPP and hint in every way at the use of nuclear weapons. You will never hear such calls from Ukraine," Nykyforov wrote.
In his speech via video link at the Lowy Institute, President Volodymyr Zelensky said that NATO and the entire international community should review the procedure for responding to the possible use of nuclear weapons by Russia.