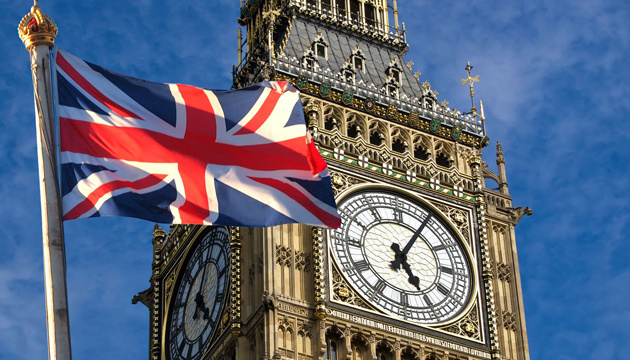 Putin should be held accountable for attempted annexation of Ukrainian lands - Britain
Britain's Foreign, Commonwealth and Development Office says the government will never recognize attempts to seize territories by force, and advocates bringing Russian President Vladimir Putin to justice for his "brutality."
This is reported by Ukrinform with reference to a tweet posted by the Office.
"Russia's illegal annexation of Ukrainian territory and its continued attacks on civilians are egregious violations of international law. We will never recognise efforts to seize territory by force. We will hold Putin to account for his brutality," the tweet reads.
Also, British Prime Minister Liz Truss, who spoke at the annual conference of the Conservative Party in Birmingham, said Ukraine will win the war and that no peace treaty should bear the cost of Ukraine ceding its territory, according to The Guardian.
"The Ukrainian people aren't just fighting for their security but for all of our security. This is a fight for freedom and democracy around the world. Putin's illegal annexation of Ukrainian territory is just the latest act in his campaign to subvert democracy and violate international law," Truss said in an address.
The prime minister stressed that no one should give in to those who want a deal which trades away Ukrainian land. "They are proposing to pay in Ukrainian lives for the illusion of peace," she stressed.
"We will stand with our Ukrainian friends, however long it takes. Ukraine can win. Ukraine must win. And Ukraine will win," the British prime minister concluded.
As Ukrinform reported earlier, on September 30, the Kremlin held an illegitimate ceremony of "admission into Russia" of the puppet entities "DPR" and "LPR", as well as the territories of Kherson and Zaporizhia regions of Ukraine captured by the Russian army. The event was held after the sham referenda spectacles were set up by the Russian occupation forces in the captured areas September 23 through September 27.
The international community did not recognize the outcome of the sham acts.
On Wednesday, Putin signed off the relevant laws sealing the illegal annexation attempt.
Photo: Ministry of Foreign Affairs of Ukraine