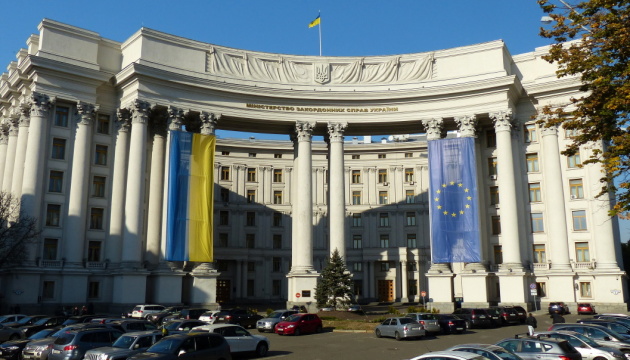 Ukraine condemns DPRK missile launch over Japan: "provocative and irresponsible step"
The Ministry of Foreign Affairs of Ukraine strongly condemns the launch of a ballistic missile by the DPRK over the territory of Japan on October 4.
That's according to the ministry's statement seen by Ukrinform.
"The missile launch is a frankly provocative and irresponsible step that undermines regional security. Pyongyang once again grossly violated the relevant resolutions of the UN Security Council and international law. The international community must respond decisively to the DPRK's provocation," the statement emphasized.
The Ministry of Foreign Affairs noted that Ukraine expresses solidarity with partner states and calls for increased sanctions pressure on the DPRK, as well as effective measures to be taken to prevent the circumvention of sanctions.
"Through joint efforts, we must force the regime in Pyongyang to abandon its illegal nuclear and missile programs for the sake of regional security," the ministry added.
As reported, on the morning of October 4, North Korea launched at least one ballistic missile on a visible trajectory over Japan.