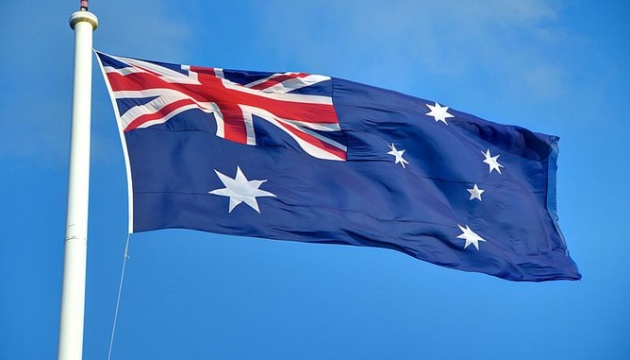 Australia announces new sanctions against Russia
Australia imposed sanctions on Russia in response to sham referenda in the temporarily captured territories of Ukraine and the attempt to annex them.
"Additional targeted financial sanctions and travel bans will be imposed on 28 Russian-appointed separatists, ministers and senior officials. Among them are individuals who are flouting international law to legitimise Russia's illegal actions in Ukraine through sham referenda, disinformation and intimidation," reads the statement by Minister of Foreign Affairs of Australia Penny Wong released today.
It is underscored that Russia's sham referenda in occupied areas of Ukraine are illegitimate and have no legal effect.
"The regions of Luhansk, Donetsk, Kherson and Zaporizhzhia are sovereign Ukrainian territory. President Putin's annexation is illegal and any claims that these territories are now part of Russia are baseless and false," reads the statement.
As noted, Australia filed an intervention in the International Court of Justice (ICJ) case brought by Ukraine against Russia, supporting Ukraine's claims Russia has violated the Convention on the Prevention and Punishment of the Crime of Genocide (Genocide Convention).
"Australia continues to call on Russia to immediately comply with the ICJ's legally binding order of 16 March 2022 to immediately withdraw its military forces from Ukraine. We remind Russia that as a member of the United Nations, Russia is legally obliged to comply with decisions of the ICJ in any case to which it is a party," the document reads.
As the minister noted, Australia will continue to coordinate closely with our partners to impose high costs on those responsible for Russia's invasion of Ukraine.
"These additional sanctions reinforce Australia's strong objection to the actions of President Putin and those carrying out his orders. The areas of Ukraine currently occupied by Russian forces are the sovereign territory of Ukraine. No sham referendum will change this," Minister Wong said.
As reported, the Russian invaders held sham referenda in the temporarily occupied territories of Ukraine on September 23-27. On Friday, September 30, the Kremlin held a ceremony of "admission" of the puppet entities "DPR" and "LPR", as well as the territories of the Kherson and Zaporizhzhia regions of Ukraine captured by the Russian army.
The international community did not recognize the legitimacy of the staged "expression of will".
ol