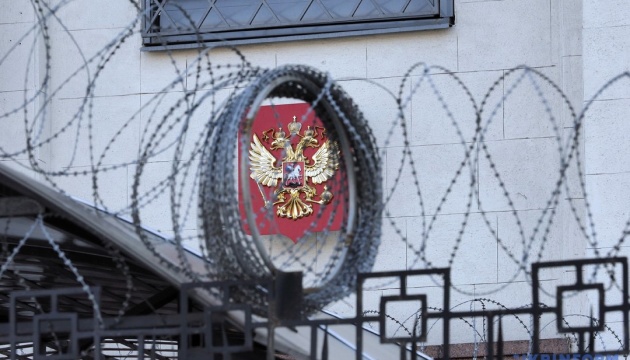 US, UK impose new sanctions on Russia
The United Kingdom of Great Britain and Northern Ireland and the United States of America imposed new sanctions against Russia in response to the "accession" of captured Ukrainian territories to the Russian Federation.
The UK's foreign office said Russia will now lose access to major Western services that it depends on, including: IT consultancy, architectural services, engineering services, and transactional legal advisory services for certain commercial activity.
Britain has also banned the export of nearly 700 goods that are crucial to Russia's industrial and technological capabilities, Sky News reports.
Elvira Nabiullina, the governor of the Central Bank of the Russian Federation was sanctioned.
"In her role, Nabiullina has been instrumental in steering the Russian economy through the Russian regime's illegal war against Ukraine and extending the ruble into the Ukrainian territories that are temporarily controlled by Russia," a Foreign, Commonwealth and Development Office spokesperson said.
"Nabiullina has been sanctioned and is personally subject to an asset freeze and travel ban."
Moreover, the UK has summoned the Russian ambassador following Moscow's annexation of four Ukrainian territories.
The United States imposed sanctions on individuals and companies inside and outside of Russia who are complicit in the war against Ukraine and sham referendums in the territory of Ukraine.
"The U.S. Department of the Treasury's Office of Foreign Assets Control (OFAC) designated 14 persons in Russia's military-industrial complex, including two international suppliers, three key leaders of Russia's financial infrastructure, immediate family members of some of senior Russian officials, and 278 members of Russia's legislature for enabling Russia's sham referenda and attempt to annex sovereign Ukrainian territory," reads the press release of the U.S. Department of the Treasury.
As reported, on the night of September 30, Putin signed a decree recognizing "the independence" of Kherson and Zaporizhizha regions. As a reminder, Putin recognized the "independence" of "DPR" and "LPR" on February 21, and the agreement on their "protection" became the reason for the start of a full-scale invasion of Ukraine.
On September 30, the Kremlin held a ceremony of "admission" of the puppet entities "DPR" and "LPR", as well as the territories of Kherson and Zaporizhzhia regions seized by the Russian army.
ol