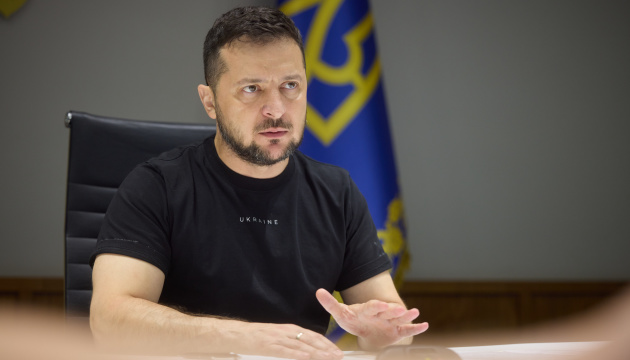 Zelensky announces five points of peace formula, put forward by Ukraine
President Volodymyr Zelensky of Ukraine formulated five points of Ukraine's peace formula.
The president made the statement while addressing the leaders at the UN General Assembly, an Ukrinform correspondent reports.
"All five items of our formula – punishment for aggression, protection of life, restoration of security and territorial integrity, security guarantees and determination to defend oneself – this is the formula of crime and punishment, which is already well known to Russia," he said.
The only thing missing from this formula is neutrality, he added. "Those who speak of neutrality, when human values ​​and peace are under attack, mean something else. They talk about indifference. Everyone for themselves – here is what they say," the president explained. "This is what creates the conditions for war."
"This is what needs to be corrected in order to create conditions for peace," Zelensky noted.
As reported, on September 20 - 26, a high-level week is being held in New York within the framework of the 77th session of the UN General Assembly, where leaders of states, heads of government, heads of foreign ministries of member countries will speak.