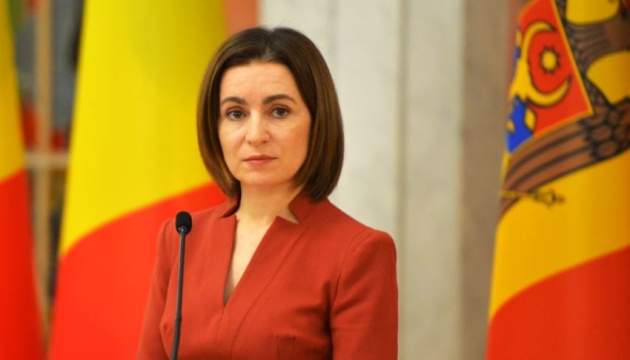 Sandu calls on Russia to withdraw troops from Transnistria
Moldova is calling on Russia to pull its military contingent from Transnistria and destroy ammunition stored in the Kobasna depot in the said region.
That's according to Moldova's President Maia Sandu, who spoke at the high level debate of the 77th session of the UN General Assembly, an Ukrinform correspondent in New York reports.
"We call on the complete and unconditional withdrawal of Russian troops, we call on the destruction of ammunition from Kobasna stockpiles, which poses a security and environmental threat to the region as a whole," said Sandu.
"The illegal presence of the Russian military troops in the Transnistrian region infringes our neutrality and increases the security risk of our country," the Moldovan president said.
We have worked harder than ever to maintain peace on both banks of the Dniester River. We have done our best to ensure that all citizens of Moldova, including those residing in the breakaway region, continue to enjoy peace," stressed Sandu.
Memo. The breakaway region of Transnistria is located along the left bank of the Dniester River, inhabited mainly by Ukrainians and Moldovans. Since 1992, as a result of the Transnistrian conflict, it has been controlled by the self-proclaimed, internationally-unrecognized Transnistrian Moldovan Republic (TMR), although Moldova continues to consider these territories its own.
Since 1995, a 5,400-strong operational group of the Russian armed forces is based in the region, mainly tasked with performing "peacekeeping functions" in the TMR and protecting the strategic arsenal of the former Soviet Red Army, one of the largest in the region.