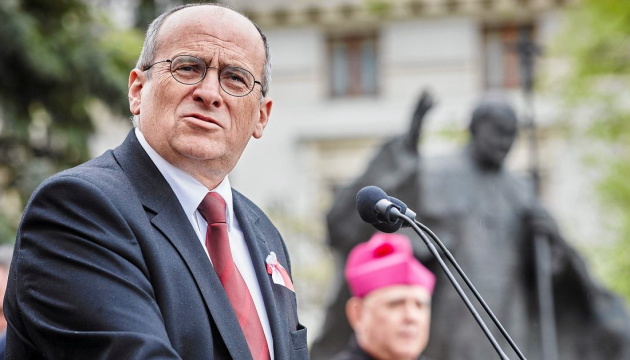 Poland's top diplomat claims Germany deliberately delaying aid to Ukraine
Berlin is deliberately dragging on with the provision of real military assistance to Kyiv, as it still hopes to restore normal cooperation with Russia.
This opinion was expressed by Poland's Minister of Foreign Affairs Zbigniew Rau, who spoke in an interview with I.pl, Ukrinform reports.
"Meanwhile, the scale and pace of Germany's support for Ukraine shows signs of deliberate delay, as if the intention is that, regardless of the outcome of this war, German-Russian relations suffer as little as possible, also due to the free world's trust in Germany," Rau said.
The head of Polish diplomacy has noted that he does not envy Germany in the current situation, since its policy toward Russia and the countries of Eastern Europe has suffered a fiasco, including as a result of the implementation of a flawed economic model based on cheap Russian energy.
Rau believes that Warsaw and Berlin have different views on many issues, including aid to Ukraine. According to him, Poland helps Ukraine as much as possible, while Germany's actions in this direction wish for the best.
Memo. On February 24, Russia launched a new stage of its eight-year war against Ukraine – a full-scale invasion. The enemy has been massively shelling and bombing peaceful cities and villages. The Armed Forces, Territorial Defense Troops, and the entire Ukrainian nation are effectively repelling the Russian onslaught, inflicting heavy losses on the invasion forces.