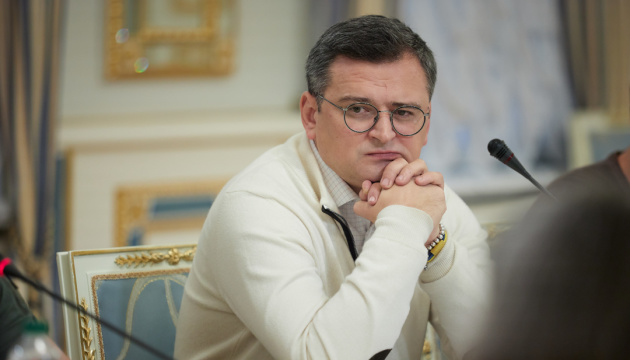 "Disappointing" signals coming from Germany - Kuleba
Minister for Foreign Affairs of Ukraine Dmytro Kuleba has expressed regret over the stance pursued by the German government, which is refusing to send offensive weapons to Ukraine, including Leopard tanks and Marder infantry fighting vehicles.
That's according to Kuleba's tweet, seen by Ukrinform.
"Disappointing signals from Germany while Ukraine needs Leopards and Marders now — to liberate people and save them from genocide. Not a single rational argument on why these weapons can not be supplied, only abstract fears and excuses. What is Berlin afraid of that Kyiv is not?" the top diplomat tweeted.
As Ukrinform reported earlier, at a joint press conference with the German Foreign Minister Annalena Baerbock in Kyiv on September 10, Kuleba said he saw no obstacles to German supplies of Leopard main battle tanks to Ukraine.
Later, Germany's Defense Minister Christine Lambrecht explained limited arms supplies to Ukraine by their insufficient stocks amid the trend, observed over the past years, toward cutting Bundeswehr's expenses, which she referred to as "consequences of irresponsible money-saving."