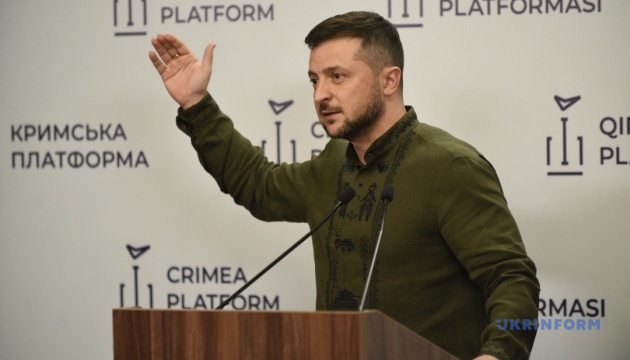 Russia's plans to bring Europe or Ukraine to their knees this winter will fail, Zelensky says
President Volodymyr Zelensky of Ukraine is convinced that the Russian calculation that they will succeed this winter in bringing to its knees Europe, or Ukraine, or other individual countries, will ultimately fail.
The president addressed the issue in his latest video address to the nation, Ukrinform reports.
"If someone in Russia thinks that they will bring Europe as a whole, or Ukraine, or other individual countries to their knees this winter, this is a miscalculation. I believe that Europe is strong enough to correct the mistakes of the past, to become independent of the Russian energy system, of Russian energy, and not to give in to the blackmail of energy terrorists from Gazprom," Zelensky said.
At the same time, he admitted that the current situation is very dangerous and acute. But most European countries have approached energy issues responsibly, doing everything to adapt and protect themselves.
"By the way, due to Russian gas blackmail, gas prices in Europe today have already exceeded the level of $3,300 per 1,000 cubic meters. And this Russian anti-European policy is really destructive, but from a strategic perspective – for Russia itself. There will be no more such a player on the European energy market as Russia," the president added.
Zelensky said Ukraine closely coordinates its actions with partners on energy issues. The government and state-owned companies are doing their utmost to ensure that the country is ready to go through this winter season because it will really be the most difficult in its history.