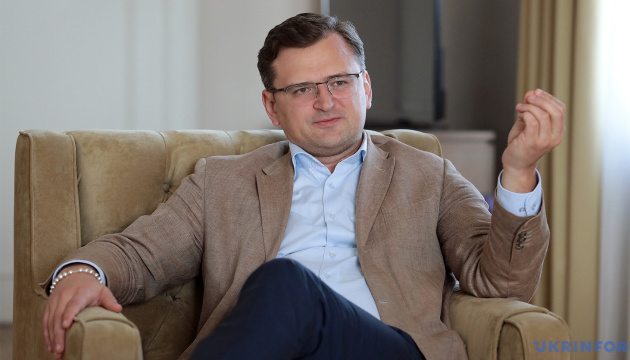 Kuleba to Europeans: "We are in the same boat"
Russian President Vladimir Putin attacked Ukraine with missiles and tanks, and European countries – with artificial energy prices, inflation, and propaganda.
The Minister for Foreign Affairs of Ukraine, Dmytro Kuleba, emphasized this at a joint briefing with his Italian counterpart Luigi Di Maio in Kyiv, an Ukrinform correspondent reports.
"Those who think that Putin only needs Ukraine are deeply mistaken. I'd like people in Italy and other European countries to understand that Putin attacked all of us. He is attacking Ukraine with missiles and tanks, but he's also attacking Italy with high, artificially created energy prices, inflation, and his propaganda. We're in the same boat," the top diplomat said.
The head of the Foreign Ministry added that Ukraine will definitely win, but it needs to walk this path in order to prevent Russia, which is a blackmailer, from winning.
Kuleba added that he had coordinated with his Italian colleague the steps regarding the informal EU foreign ministerial next week, where the top diplomats will discuss the sanctions pressure on Russia and the general European policy towards Ukraine in its military and financial respects.
In addition, the two foreign ministers discussed the security assistance packages that Italy had provided to Ukraine.
As reported, against the background of record energy prices, EU member states spent about EUR 280 billion on various types of consumer support.