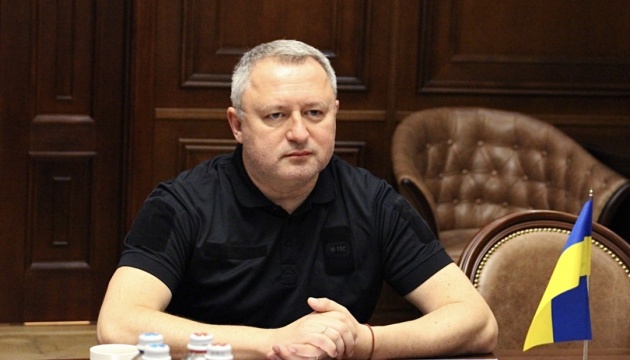 Evidence in Russian war crime cases must be bulletproof - Ukraine's top prosecutor
The evidence in the criminal cases into the Russian war crimes committed in Ukraine must be convincing in both national and international courts.
This was stated by Prosecutor General Andriy Kostin, Ukrinform reports with reference to the PGO press service.
"I spoke with Amal Clooney of practical support for our prosecutors and investigators on the ground, as well as expert advice and analysis in criminal proceedings regarding brutal crimes of the Russian Federation in Ukraine. Legal Task Force, which includes a rights defender, actively works to ensure that Ukrainian citizens feel the justice of the international legal order," Kostin said.
The top prosecutor noted that among the areas of work of the Group and Amal Clooney personally is expert assistance in matters of international humanitarian law, work with non-governmental public organizations, search for mechanisms to locate, seize, and direct Russian assets as part of compensation to the victims and the government of Ukraine.
"I am grateful for the initiative to focus work also on the quality of criminal proceedings under the in absentia procedure. I am convinced that the materials of every case involving Russian war crimes in Ukraine, regardless of the physical presence of the suspects, must meet the best international standards. The evidence in these proceedings must be bulletproof – convincing in national and international courts," the Prosecutor General stressed.
Andriy Kostin also noted that he found an understanding with Amal Clooney on the issue of coordinating international support and forming a powerful team of international experts and partners who will act as a united front to hold those guilty accountable and restore justice.
As Ukrinform reported earlier, since the beginning of the Russian full-scale war against Ukraine, 30,097 crimes of aggression and war crimes by Russians and 14,038 crimes against the national security of Ukraine have been registered.