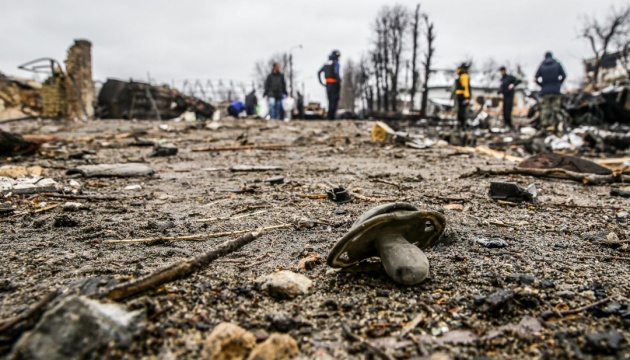 This is not Putin's war, this is Russians' war - Polish Foreign Ministry
Deputy Minister of Foreign Affairs of Poland, Piotr Wawrzyk, said that the Russian-Ukrainian war is not the one being waged exclusively by President Vladimir Putin, because it is not personally Putin who is fighting this war – it's the Russians.
This was reported by Radio Poland, according to Ukrinform.
"This is not Putin's war because Putin is not fighting this war, the Russians are fighting this war. If their families fail to understand this, if their relatives cannot understand what's happening in Ukraine, I think they should also bear responsibility. Because had Putin not enjoyed public support, he probably would not have waged this war. Despite everything, he is sensitive to how Russians perceive his policies," Wawrzyk said.
The senior diplomat also noted that the position of the Baltic states, seeking to suspend visa issue to Russians, is unlikely to find followers throughout Europe.
As Ukrinform reported earlier, German Chancellor Olaf Scholz admitted at a joint press conference with the leaders of the Scandinavian nations that he stands against the introduction of a general visa ban for Russians because he believes that the war in Ukraine is "Putin's war, not that of the Russian people."
The chancellor, however, noted that he "understands the discussion" on this topic and does not rule out that individual countries may take national measures.
Photo: Stas Yurchenko, Hraty