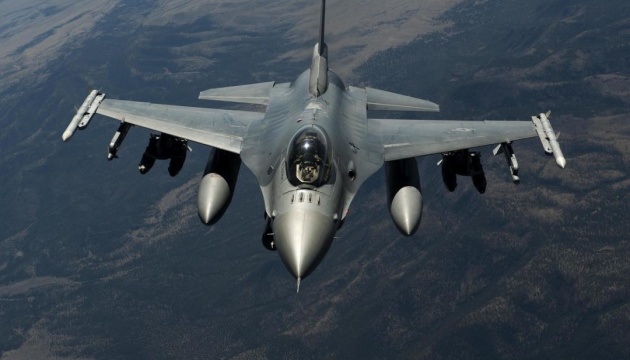 U.S. should start training Ukrainian pilots to fly F15s, F16s - Special Advisor to CinC Zaluzhnyi
Ukraine needs U.S.-made F-15 and F-16 fighter jets in the ongoing war against Russia, but even before a decision is made on their supply, the U.S. should train Ukrainian pilots to fly them.
That's according to Dan Rice, a U.S. army veteran now serving as a special advisor to the Ukrainian Army Commander-in-Chief Valeriy Zaluzhnyi, who spoke with CNN, Ukrinform reports.
A CNN journalist asked Rice if the Ukrainian top commander believes the country will receive fighter jets from the U.S., given that the Ukrainian pilots are already undergoing training on A10 jet simulators.
"I can't speak for what he believes on that particular topic but I've spoken with a number of people within the U.S. I think what we want to provide them, what Congress is discussing – in the House it has already passed, now it needs to go to the Senate when they come out of recess – is the F-16s and F-15s coming out of mothballs," the special advisor said.
Dan Rice added that these aircraft "are better for this environment than an A10" as the latter is a relatively small warplane.
Given Russia's extensive air defense systems, "you need Mach 2.5 airplanes like F16s and F15s."
Rice believes that the U.S. must start training Ukrainian pilots on its soil.
"If Congress and the president eventually decide to give those aircraft, they'll be trained in addition to their maintenance crews," Dan Rice said, adding that this is a lesson Washington learned from the multiple launch rocket systems supplied earlier. As the decision to send those weapons was approved, no Ukrainian troops were trained at the time to operate them so four weeks were lost until Ukrainian crews were properly trained in Germany and Poland.
"We need to do things in sequential order now and think ahead," the special advisor believes.
Photo: U.S. Air Force