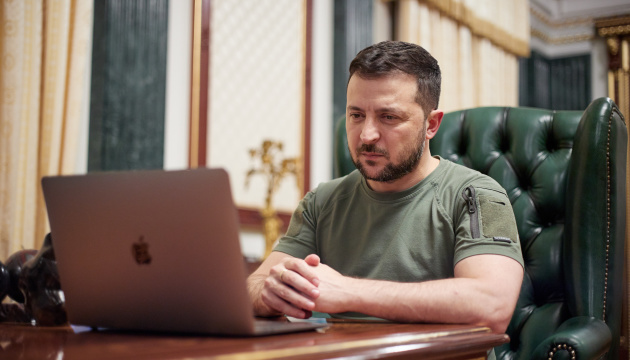 Zelensky about visa ban for Russians: Close borders for a year and you'll see result
President of Ukraine Volodymyr Zelensky considers banning Russian citizens from entering the European Union as the most effective way to influence President Putin.
Zelensky said this in an interview with The Washington Post.
"There is nothing in these sanctions that takes away property or human life. I said from the very beginning that I believe that the most important sanctions are to close the borders, because they are taking away someone else's territory. Well, let them live in their own world until they change their philosophy," Zelensky said, noting that this measure will be more effective than any other sanctions.
According to him, whatever the citizens of the Russian Federation may be, for example, their children are there, studying abroad, they should return.
"Let them go to Russia. There's nothing scary about that, let them go there. Not forever, please, let them come back. They'll just understand then. They say, "Oh, we have nothing to do with this and all people can't bear the responsibility." They can. They elected these people and now they are not fighting them, they do not argue with them and don't shout at them," he said.
The president added that the Russians who publicly oppose the war are just isolated cases and these people are in prisons.
"You're telling the whole world that the whole world will live by your rules. Okay, then go there and live there," he said.
Zelensky believes that this is the only way to influence Putin. "Because this person has no other fear but the fear for his life. And his life depends on whether he is threatened by his internal population or not. Nothing else is threatening to him. That's the way it is. Therefore, when its population puts pressure on his decisions, then there will be results. And the war will end. These are very understandable sanctions, they are very simple. It's not about money, it's not about gas or pipes, or that Germans won't have heat in the winter. Just close the borders for a year and you'll see the result," he said.
As reported by Ukrinform, the Center for Strategic Communications and Information Security explained the importance of introduction by the EU countries of visa restrictions for Russian citizens.
Photo credit: President's Office