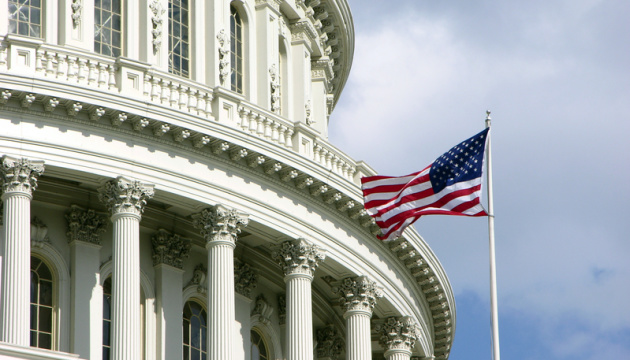 Senators urge Biden to designate Russia state sponsor of terrorism
A bipartisan pair of senators, Lindsay Graham and Richard Blumenthal, has called on the Biden administration to designate Russia as a state sponsor of terrorism as soon as possible.
That's according to a CNN report, seen by Ukrinform.
"I'd like to work with (the Biden administration). But whether or not we have to do legislation to make it happen -- we're willing to do. I am urging the administration to act now," said Senator Graham.
Senator Blumenthal expressed hope that the Biden administration will proceed with the relevant designation without additional impetus on the part of U.S. Congress
"I hope the President will decide to adopt this stance voluntarily and he hasn't taken it off the table on the state-sponsored terrorism," said Blumenthal.
Both senators also share the idea that the Biden administration should increase pressure on Russian President Vladimir Putin and continue to help Ukraine through the Russia-instigated war.
It is the U.S. State Department that is responsible for designating nations as state sponsors of terrorism. The department defines the designation as a country that has "repeatedly provided support for acts of international terrorism." There are only four countries that are currently labeled state sponsors of terrorism by the US: North Korea, Iran, Cuba and Syria.
As Ukrinform reported earlier, Richard Blumenthal and Lindsay Graham visited Ukraine early July.
On July 28, Senate unanimously passed a non-binding resolution calling on the Department of State to designate Russia a state sponsor of terrorism.