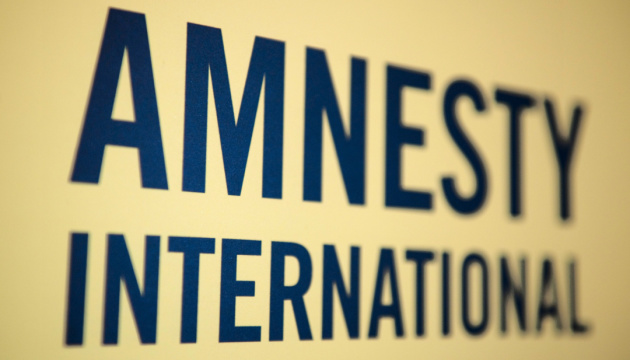 Disinformation and propaganda: Podolyak reacts to scandalous statement by Amnesty International
Mykhailo Podolyak, an adviser to the head of the Ukrainian President's Office, has reacted to a scandalous statement issued by the human rights organization Amnesty International.
"It is a shame that the organization like Amnesty International is participating in this disinformation and propaganda campaign," he wrote on Twitter.
He also noted that Russia is making every effort to discredit the Armed Forces of Ukraine in the eyes of Western societies and disrupt weapons supply using the entire network of influence agents.
In addition, Podolyak said that Ukraine clearly observes the laws of warfare and international humanitarian law, and any statements about the Ukrainian army violating anything are an information operation aimed at discrediting the Armed Forces of Ukraine and undermining the supply of weapons by Western partners.
"Ukraine clearly observes all the laws of warfare and international humanitarian law. The absolute priority for the Armed Forces of Ukraine is to preserve the life and health of every citizen in the conditions of Russia's barbaric aggression. Therefore, we consistently take all measures to help Ukrainians move from the zone of active hostilities to safer areas," Podolyak said.
He said that over the past few weeks, the government and senior leadership of Ukraine had called on the residents of Donbas to temporarily leave this territory for security reasons. "Mandatory (not forced) evacuation began on August 2. We help our citizens to move to safe places for free, resettle them and provide them with everything they need. This process continues, and we, as before, urge you to use the opportunity to evacuate and not risk your life," Podolyak said.
He said that Russia follows the tactics of total terror and ignores any rules and laws, trying to destroy civilian infrastructure and the civilian population as much as possible. There are no and cannot be any excuses for this.
"We regularly see the Russian army shelling residential areas some 500 kilometers away from the front, deliberately killing civilians and children. All Russian war crimes are recorded by both our and international investigative teams, and they will have appropriate legal consequences," Podolyak added.
He also tweeted that the only thing that poses a threat to the lives of Ukrainians is "a Russian army of executioners and rapists coming to Ukraine to commit genocide."
"Our defenders protect their nation and families. People's lives are the priority for Ukraine," he said.
In its report published on Thursday, August 4, Amnesty International said it believes that the Ukrainian military, in an attempt to repel the Russian invasion, is endangering the civilian population by establishing bases and operating weapons systems in residential areas, including in schools and hospitals.
Photo: dpa