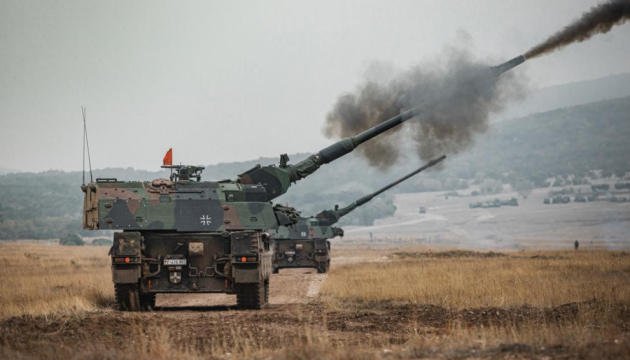 Germany greenlights sale to Ukraine of 100 Panzerhaubitze2000 self-propelled howitzers - media
The German government has approved the sale of 100 Panzerhaubitze2000 self-propelled howitzers to Ukraine.
This was reported by Spiegel, as seen by Ukrinform.
According to the publication, on July 13, the Federal Ministry of Economy granted the German arms manufacturer Krauss-Maffei Wegmann (KMW) a permit to produce Panzerhaubitze2000 systems.
It is noted that Ukraine turned to KMW in April with a request to purchase the units directly from the manufacturer. A company official said that KMW had sent the relevant application to the Ministry of Economy on July 11, receiving the relevant approval two days later.
As reported, 100 self-propelled howitzers cost EUR 1.7 billion. At the same time, preliminary deliveries are estimated at EUR 600 million.
KMW intends to kick off production immediately. At the same time, it is noted that the production of the entire batch may take several years.
Panzerhaubitze2000 are capable of hitting targets at a 30 km range.
As Ukrinform reported earlier, late June, Ukraine received from Germany the first batch of Panzerhaubitze2000 self-propelled artillery systems.