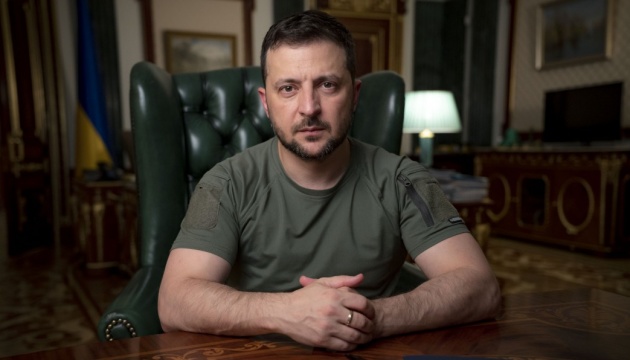 Zelensky: Ukraine's relations with Guatemala are bridge to entire Latin America
The establishment of Ukraine's relations with Guatemala is important as it will help to establish relations with entire Latin America.
"The visit of the President of Guatemala to Kyiv took place today – the first in all the years of our independence. And the thing is not only that we received full support from this Latin American state, but also that our relations with it are a bridge to the entire region of Latin America," President of Ukraine Volodymyr Zelensky said in his evening address.
Zelensky expressed gratitude to Guatemala and President Giammattei for the principled and consistent condemnation of Russian aggression and participation in the defense of the international legal order.
"Following the negotiations, I am sure that Ukraine's position will be heard in Latin America. We agreed with Mr. President on the abolition of visa restrictions and the reboot of trade and economic relations between our countries," the President added.
He also noted that Ukrainian diplomacy was gradually opening up new broad directions for the society – Central and South America, Africa, countries of the Arab world, South and Southeast Asia.
"Crises created by Russia affect everyone in the world, and no one will manage to stay aside when Russia provokes chaos in the food market, in the energy markets or simply in international relations," Zelensky noted.
As reported, a meeting between President of Ukraine Volodymyr Zelensky and President of the Republic of Guatemala Alejandro Giammattei took place in Kyiv.
This is the first visit of the highest level in the history of bilateral relations between Ukraine and the Republic of Guatemala. The presidents noted the renewal of interest in the development of contacts between the two states, as well as the absence of contradictions between them in approaches to solving global issues of modern international relations.
ol