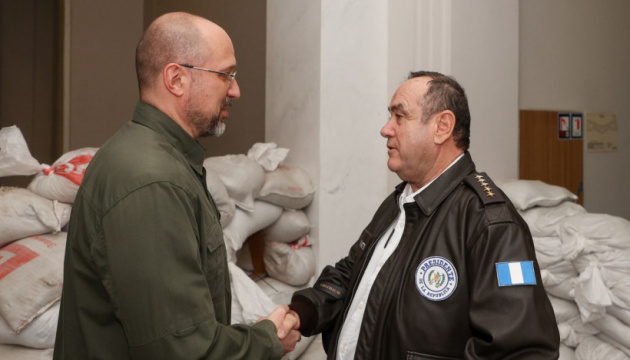 Energy, trade, sanctions against Russia: PM Shmyhal meets with President of Guatemala
Prime Minister of Ukraine Denys Shmyhal met with President of the Republic of Guatemala Alejandro Giammattei. During the meeting, support for Ukraine and prospects for further trade and economic cooperation were discussed.
As the Government portal informs, Shmyhal thanked Giammattei for the historic visit and commended the conclusion of the bilateral visa waiver agreement between Ukraine and Guatemala.
"Without a doubt, this will contribute to further development of bilateral cooperation, the establishment of interpersonal contacts, and their intensification. I am sure this will help to establish business relations. In our opinion, relations in the field of energy, agriculture, and mining are promising now. I am sure that our countries have something to offer each other on mutually beneficial terms," ​​the Head of Government noted.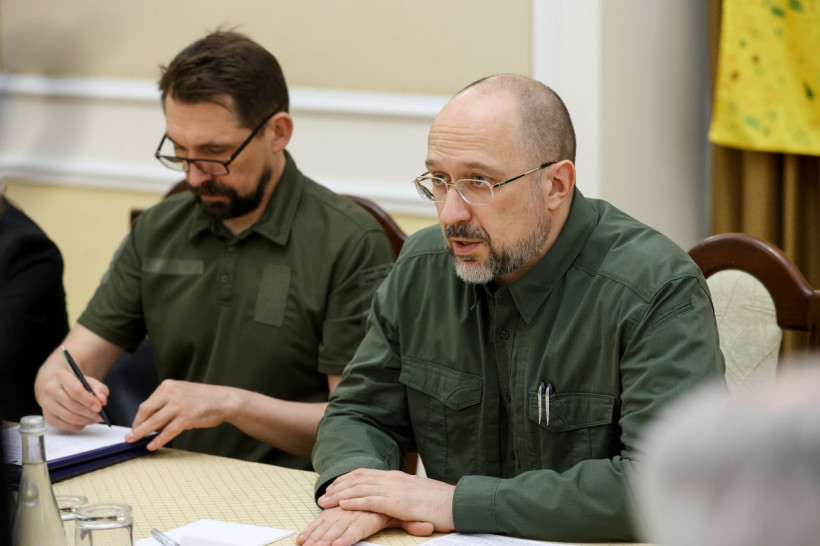 The Prime Minister of Ukraine thanked the Government of Guatemala for supporting our country and condemning Russian armed aggression in all resolutions of the UN General Assembly and other bodies of the UN system. Shmyhal also expressed his gratitude to Guatemala for initiating the resolution of the Organization of American States to exclude Russia from the observers.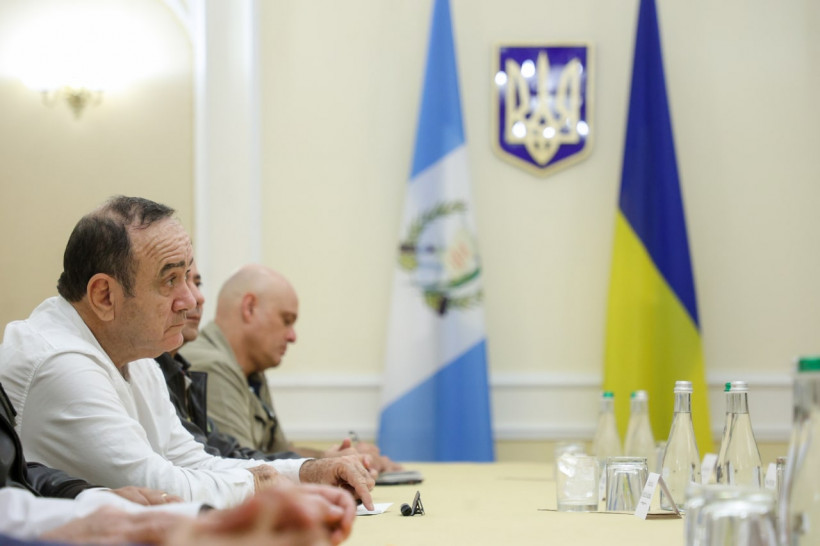 "We expect that Guatemala will also support Ukraine's initiative to create a special criminal tribunal to punish crimes committed by Russia against Ukraine," Shmyhal said.
The Prime Minister also thanked the Government of Guatemala for sending a team of the humanitarian rescue unit to Ukraine.
"Assistance in removing rubble, rescuing people, and demining is very important for our country," Shmyhal emphasized.
Giammattei, for his part, noted that Guatemala strongly opposes the war and supports all resolutions condemning Russia's aggression against Ukraine. The President of Guatemala also underscored that his country is ready to become a hub for Ukrainian agricultural products for further transportation to Latin American countries.
As reported, a meeting between President of Ukraine Volodymyr Zelensky and President of the Republic of Guatemala Alejandro Giammattei took place in Kyiv.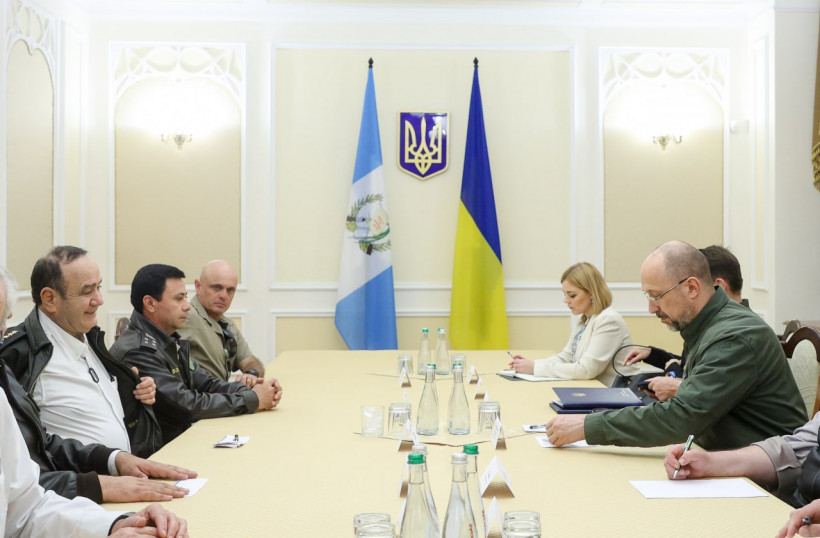 This is the first visit of the highest level in the history of bilateral relations between Ukraine and the Republic of Guatemala. The presidents noted the renewal of interest in the development of contacts between the two states, as well as the absence of contradictions between them in approaches to solving global issues of modern international relations.
Photo credit: Cabinet of Ministers of Ukraine
ol