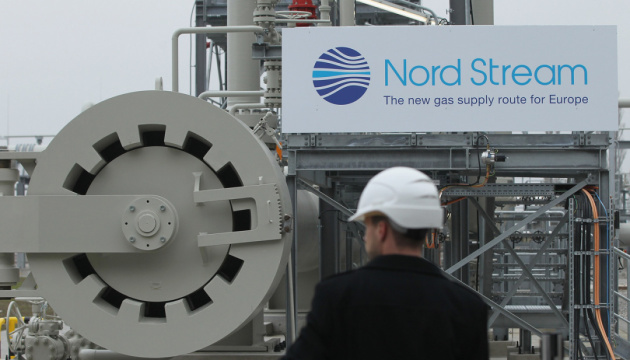 Zelensky to Trudeau: Ukrainians to never accept Canada's decision on Nord Stream turbine
Ukrainians will never accept Canada's decision to hand the Nord Stream turbine back to Germany, which was actually shipped in violation of sanctions.
President Volodymyr Zelensky of Ukraine stated this in a video address to the nation.
"Today I spoke with Canadian Prime Minister Justin Trudeau. Of course, we discussed our cooperation and I thanked him, I thanked Canada for their support," Zelensky said.
At the same time, the president emphasized that "Ukrainians will never accept Canada's decision regarding the Nord Stream turbine, which was decided to be handed over to Germany in violation of the sanctions regime."
"This is not just about the turbine. This is about complying with sanctions. If there is one violation now, it's only a matter of time before others will follow. Russia is doing this on purpose, blackmailing others with gas and provoking sanction breaches," the president said.
According to the head of state, there are enough routes for the transit of Russian gas to Europe, and each country should maintain principles.
As reported earlier, Canada has decided to return to Germany a gas turbine built in Canada by Siemens Energy AG that was used in the Nord Stream pipeline system.
The decision was made despite objections from the government of Ukraine, as well as the large Ukrainian diaspora in Canada, who stressed that returning the turbine would undermine the sanctions regime. Canada's Natural Resources Minister Jonathan Wilkinson said on Saturday that a temporary export permit was granted after lengthy discussions with European allies and the International Energy Agency.