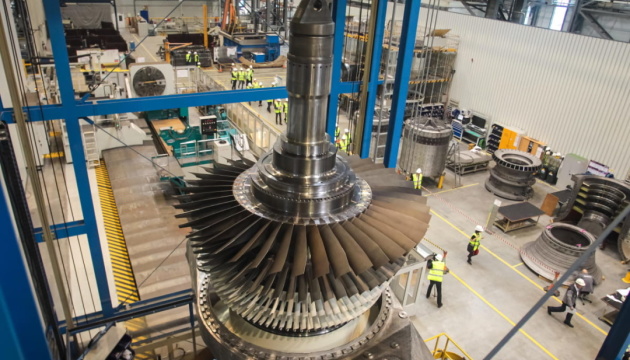 UWC files legal action to stop return of gas turbine for Nord Stream
The Ukrainian World Congress (UWC) together with the Ukrainian Canadian Congress has been pleading with the Government of Canada to revoke the waiver provided to Siemens Canada that allows the return of repaired Nord Stream 1 turbines to Germany.
This is said in a press release issued by the Ukrainian World Congress, Ukrinform reports.
"Today in the Federal Court of Canada, the Ukrainian World Congress has filed a notice of application for judicial review together with Daniel Balik, a Canadian citizen, practicing lawyer, and current resident of Ukraine. The application states that the decision to grant the permit was not reasonable, transparent, or properly authorized," the document reads.
According to Paul Grod, President and CEO of the Ukrainian World Congress, Canada's decision to break sanctions and send the Siemens' turbine back to Russia is a grave mistake with dire consequences.
"This exemption to the sanctions regime against Russia is totally unacceptable. There are real alternatives to Germany's gas needs, including buying through Ukraine's pipeline. We cannot supply a terrorist state with the tools it needs to finance the killing of tens of thousands of innocent people. This is not just about a turbine or possible many turbines to support Russia's energy exports, this is about continuously succumbing to Russia's blackmail," he said.
Monique Jilesen, Partner at Lenczner Slaght and legal counsel to the co-applicants, added that "if the court decides that the decision to grant the permit was unreasonable, it can quash the permit, effectively upholding the sanctions regime."
As reported, Canada decided to return to Germany a gas turbine repaired in Canada by Siemens Energy AG, which was used in the Nord Stream pipeline system. The decision was made despite objections from the government of Ukraine and the large Ukrainian diaspora in Canada, who stressed that returning the turbine would undermine the sanctions regime.
Canada's Minister of Natural Resources Jonathan Wilkinson said on Saturday that the temporary export permit was granted after lengthy discussions with European allies, as well as the International Energy Agency.
iy