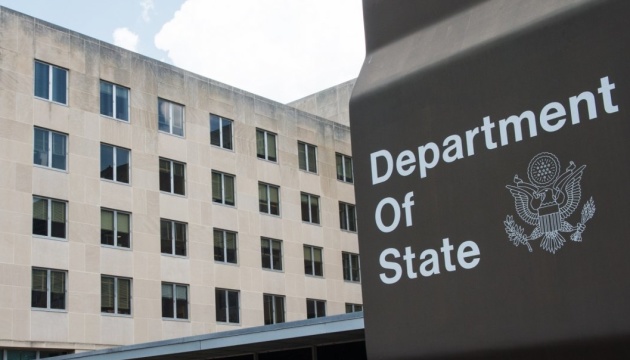 United States confident in Ukraine's commitment to safeguard and account for arms
The United States is in continued contact with the Ukrainian side regarding the accounting and safeguarding of American weapons handed over to Ukraine.
The relevant statement was made by Under Secretary of State for Arms Control and International Security Affairs Bonnie Denise Jenkins during an online briefing in Brussels, an Ukrinform correspondent reports.
"The US very seriously takes our responsibility to protect American origin defense technologies and prevent their diversion or illicit proliferation," Jenkins told.
In her words, the US is in continued contact with the Ukrainian side to ensure control over the aid delivered to Ukraine.
"We are confident in the Ukrainian government's commitment to appropriately safeguard and account for US [weapons]," Jenkins stressed.
At the same time, Jenkins noted that the most effective way to reduce the risk would be for Russia to stop the war and withdraw troops from Ukraine.
A reminder that Russia makes every effort to prevent Western partners from supplying arms to Ukraine, including through information campaigns and spreading lies about the new systems seized or illegally purchased from Ukraine. Meanwhile, the Ukrainian Defense Ministry emphasizes that any movement of weapons, either into Ukraine or out of Ukraine, is closely monitored and supervised both by Ukraine and international partners.
mk