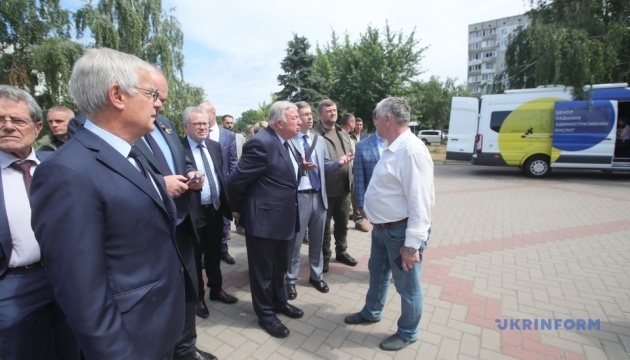 French senators visit Bucha and Borodianka
Russia's military and political leadership must bear responsibility for war crimes in Ukraine.
President of the French Senate, Gerard Larcher, said this in a comment to journalists during a joint visit with French senators and the first deputy chairman of the Verkhovna Rada, Oleksandr Kornienko, to Borodianka and Bucha in the Kyiv region, Ukrinform reports.
"After visiting these places, I personally and the senators will not remain the same persons as we came here, because it deeply affected us. We understood that the perpetrators of these crimes – Russia's representatives and military-political leadership - must bear responsibility for their actions. Because it is impossible to be a permanent member of the UN Security Council and at the same time to behave in such a way that doesn't respect any values on which the modern military order is based. We consider it necessary for a trial to take place at the international level," Larcher said.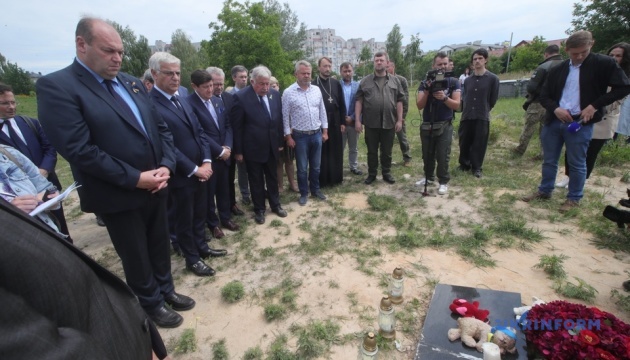 According to the president of the French Senate, the work of French experts, who helped to identify the bodies of those killed in the Kyiv region, will allow legal justification of claims against Russia, which will be considered at the International Criminal Court.
As Ukrinform reported, French President Emmanuel Macron said that Ukraine would soon receive additional modern Caesar howitzers, as well as other military, economic and humanitarian aid to fight Russian aggression.