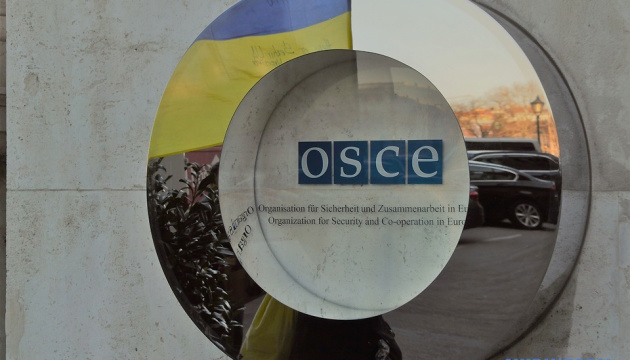 OSCE suspends projects in Ukraine due to Russia's veto
OSCE Chairman-in-Office, Foreign Minister of Poland, Zbigniew Rau, and OSCE Secretary General, Helga Maria Schmid, have announced that the OSCE has initiated steps to close the office of the Project Co-ordinator in Ukraine.
This is said in a statement issued by the OSCE, Ukrinform reports.
"Regrettably, despite the overwhelming support from participating States for the continuation of the important work that the Project Co-ordinator has carried out for 23 years, no consensus on its mandate extension was reached due to the position of the Russian Federation," Chairman-in-Office Rau said.
He added that the Polish chairmanship will make every effort to preserve the invaluable experience and expertise the Project Co-ordinator gained in the country and ensure that the OSCE remains present, and engaged with Ukraine.
"Today, when the country is facing unprecedented challenges and hardships due to the ongoing war, our support is more important than ever," he stressed.
It is noted that all mandated activities stop from July 1.
The OSCE Project Co-ordinator in Ukraine was established on June 1, 1999 following a consensus decision by all participating States. Since its deployment, the OSCE Project Co-ordinator has been supporting Ukraine in its reform efforts by undertaking crucial work in many areas. These range from supporting persons affected by conflict and crisis, combating human trafficking and supporting the country in its humanitarian demining efforts to environmental protection and media freedom.
iy