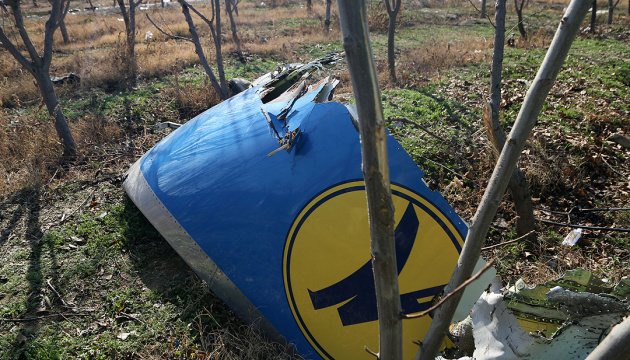 Iran must be held to account for downing of UIA Flight 752 - G7
The Group of Seven countries (the United Kingdom, Italy, Canada, Germany, the United States, France and Japan) will continue to support international efforts to bring Iran to justice for the downing of a Ukraine International Airlines plane.
That's according to a joint communique issued by the heads of state and government of the Group of Seven (G7) countries after the summit in Elmau (Germany) on June 26-28.
"We continue to support international efforts to hold Iran to account for the unlawful shooting-down of Ukraine International Airlines Flight 752," the statement said.
G7 leaders also reiterated their clear commitment that "Iran must never develop a nuclear weapon." They said a diplomatic solution remains the best way to restrict Iran's nuclear program and urged Tehran to cooperate substantively with the IAEA.
On January 8, 2020, after taking off from Tehran airport, a Boeing 737-800NG passenger jet was brought down by two surface-to-air missiles.
All 176 people on board died in the crash, including 167 passengers and nine crew members. Among the victims are citizens of seven countries, including 11 Ukrainians (nine crew and two passengers).
Iranian authorities initially claimed the crash was caused by a technical failure of the Boeing 737-800NG, which caused a fire in the jet's engine compartment. In turn, the UIA management rejected the possibility of pilot error and called the minimum probability of technical failure of the aircraft. It was not until January 11 that the Iranian leadership acknowledged that PS752 had been mistakenly shot down by Islamic Revolutionary Guard Corps.
It later became known that the UIA plane was shot down by two Tor-M1 anti-aircraft missiles, which Iran had received from Russia. This fact, as well as the fact that Tehran refused to hand over "black boxes" to Kyiv, raised doubts among some experts as to whether the Ukrainian plane was actually shot down by accident. Initially, Iran stated that it was not possible to decipher the information from the "black boxes" of the downed UIA plane, but they did not intend to hand it to other governments. However, on July 18, Iran sent "black boxes" to Paris. The Ministry of Foreign Affairs of Ukraine later reported that the PS752 "black boxes" had been successfully deciphered and that the transcript confirmed the fact of illegal interference in the flight.