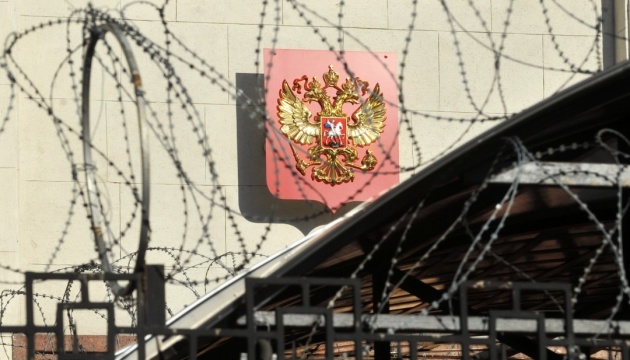 Canada tightens sanctions against Russia and Belarus
Canada imposed a new package of sanctions against Russia over its invasion of Ukraine. Restrictive measures are also imposed on Belarus.
"Canada is unwavering in the belief that Ukrainians deserve to live in peace. Vladimir Putin and his regime have caused untold pain and suffering in Ukraine and across the world. Together, with our G7 counterparts, Canada is stepping up our continuous and coordinated pressure to bring about the end of Vladimir Putin's war of choice," Prime Minister of Canada Justin Trudeau said during the G7 summit in Germany, an Ukrinform correspondent reported.
The Prime Minister's Office notes that the new Canadian sanctions are imposed on six individuals and 46 entities linked to the Russian defence sectors, 15 Ukrainian individuals supporting the Russian occupation of Ukraine, and 13 government and defence individuals and two entities in Belarus.
"Canada will also take additional and immediate measures to ban the export of certain advanced technologies that could improve Russia's domestic defence manufacturing capability, including quantum computers and advanced manufacturing equipment, associated components, materials, software, and technology," reads the statement.
Canada also banned the export of advanced technologies and goods that could be used in the manufacturing of weapons to Belarus, as well as the import and export of a broad range of luxury goods between Canada and Belarus.
Since Russia's invasion of Ukraine on February 24, 2022, Canada has imposed sanctions on more than 1,070 individuals and entities from and in Russia, Ukraine and Belarus.
ol