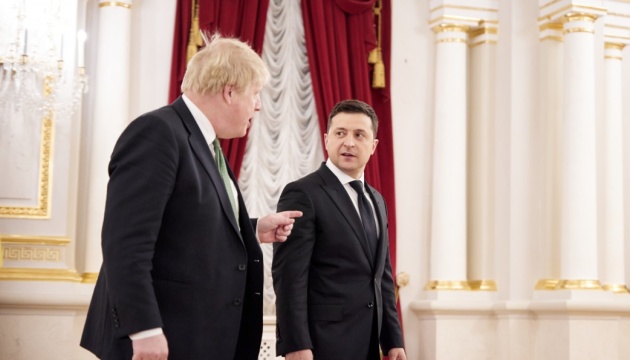 Johnson not ruling out possibility of Zelensky's official visit to Britain
UK Prime Minister Boris Johnson has said that he will be honored to host Ukrainian President Volodymyr Zelensky on an official visit if the Ukrainian leader has an opportunity to leave Ukraine.
That's according to The Guardian, Ukrinform reports.
"If he ever becomes free to leave and it makes sense for him to leave Ukraine, then obviously the UK would be only too honored to host him," the politician said.
Johnson noted that Zelensky "has done an absolutely amazing job of leading his country and leading world opinion in an appalling time."
He also recalled that the most important thing now is the joint efforts of world leaders to counter the threat posed by Russia.
"But the most important thing is for us to continue to be united here at the G7. And we are, "Johnson said.
The G7 summit is taking place on June 26-28 in Germany.
Earlier, during the summit, Johnson and French President Francois Macron agreed to intensify military support for Ukraine and noted the critical need for this at the current stage of the war.