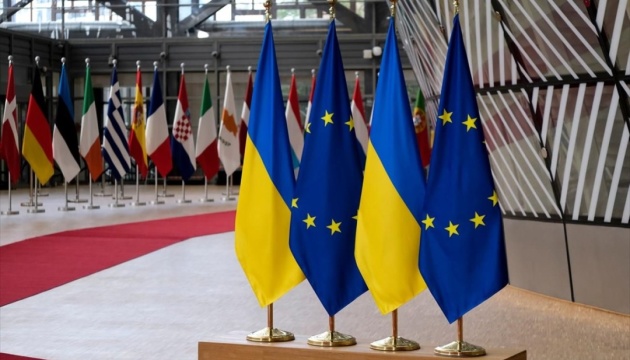 Ukraine's path to EU will be long and sometimes painful - French ambassador
French Ambassador Etienne de Poncins has said that Ukraine's path to the European Union will be long and sometimes painful, but eventually, thanks to reforms, a completely new country will join the European community.
The diplomat said this on Friday during an online discussion of the Kyiv Security Forum dedicated to the reconstruction of Ukraine, according to an Ukrinform correspondent.
De Poncins said that yesterday's decision to grant Ukraine EU candidate status was the first serious step in this direction.
"Of course, it will depend on Ukraine, but this path will be long and sometimes painful. There may be some disappointments, everything will not happen as fast as we want, but eventually, Ukraine will become a full member of the family of EU member states," de Poncins said.
He noted that France watched other countries, including Poland, Slovakia, and the Czech Republic, join the EU, and they were taking much effort and succeeding.
"If you compare Ukraine with Poland, we see that Poland has been part of the EU since 2004. Ukraine can also expect to join the EU if it carries out the necessary reforms," he said.
In this sense, he drew attention to the importance of the rule of law and judicial reform.
"It is very important to carry out judicial reform properly. I am sure that then Ukraine, which will eventually join the European Union, will be completely different and new," the diplomat said.
On June 23, the heads of state and government of the European Union decided to grant Ukraine the status of a candidate country for EU membership.