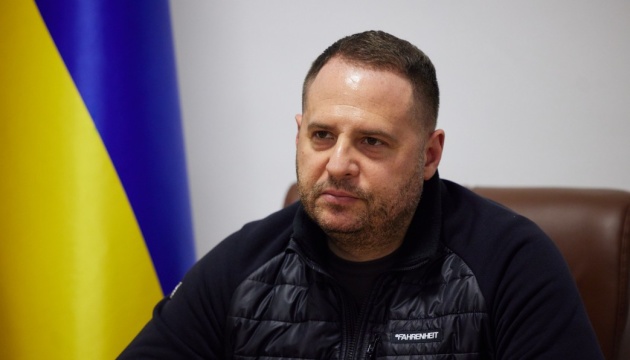 Kremlin's threats toward Lithuania "challenge" for EU, NATO - Yermak
Russia's attempts to threaten Lithuania by banning the transit of goods to the Kaliningrad region pose a challenge for the European Union and NATO.
This opinion was expressed by the head of the Ukrainian President's Office Andriy Yermak on Telegram, Ukrinform reports.
"The Kremlin's attempts to threaten Lithuania are a challenge for the EU and NATO. Now it is important to maintain a stable position and make no concessions to Russia on sanctions and restrictions on transit of goods from Russia to Kaliningrad. Any concession will be perceived by Russia as a weakness," Yermak said.
As Ukrinform reported earlier, Lithuania has announced the suspension of transit to Kaliningrad of a large list of Russian goods that have fallen under EU sanctions.
The Russian Foreign Ministry summoned the Lithuanian Charge d'Affaires, Virginia Umbrasene, strongly protesting the decision and demanding that the restrictions be lifted immediately.
At the same time, it was stated that "Russia reserves the right to act to protect its national interests."