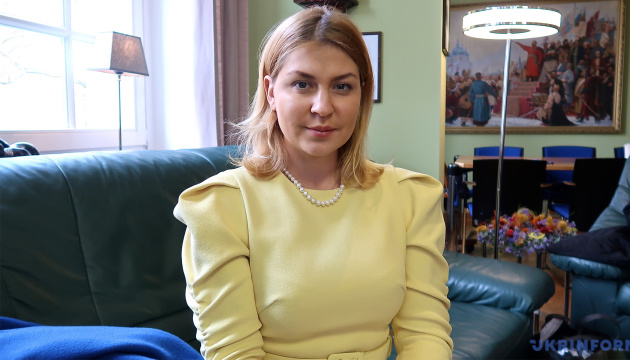 Stefanishyna says full consensus among EU leaders on candidate status for Ukraine
Giving Ukraine the status of a candidate for membership in the European Union has a full consensus among EU leaders.
Ukraine's Deputy Prime Minister for European and Euro-Atlantic Integration Olga Stefanishyna said this during a nationwide television marathon, Ukrinform reports.
"I can share important information that each of these countries, after the decision of the European Commission last Friday, stated that it supports granting Ukraine candidate status, without even waiting for a [European Council] meeting on June 24. I can confirm that we have a full consensus among the leaders," she said.
At the same time, Stefanishyna noted that discussions on the format of the final decision are underway this week.
"Each country has the opportunity to write out additional conditions. But I think that today's vote in parliament for truly historic bills -- such as [the bill on] waste management, which has not been adopted for ten years due to certain interests, and the ratification of the Istanbul Convention -- will prevail this discourse," she said.
The European Council is to meet in Brussels on June 23-24 to discuss a number of issues, including Ukraine's bid for EU membership and a decision on granting it candidate status.
On June 17, the European Commission issued a recommendation to grant Ukraine EU candidate status. At the same time, Ukraine was given seven requirements that it must meet in order not to lose its new status and move to the next stage of the procedure.