Zelensky, Johnson walk around Kyiv, attend exhibition of destroyed Russian military equipment
Ukrainian President Volodymyr Zelensky and UK Prime Minister Boris Johnson took a walk through the center of Kyiv.
Zelensky said this on Facebook, Ukrinform reports.
"Visited St. Michael's Golden-Domed Monastery with Boris Johnson. Walked through St. Michael's Square. Visited an exhibition of destroyed military equipment of Russian invaders. My friend, thank you for this day! Let's continue to fight for freedom for Ukraine," he wrote.
According to the presidential press service, Zelensky and Johnson honored the memory of the fallen Ukrainian heroes by laying flowers at the Wall of Remembrance near St. Michael's Golden-Domed Monastery.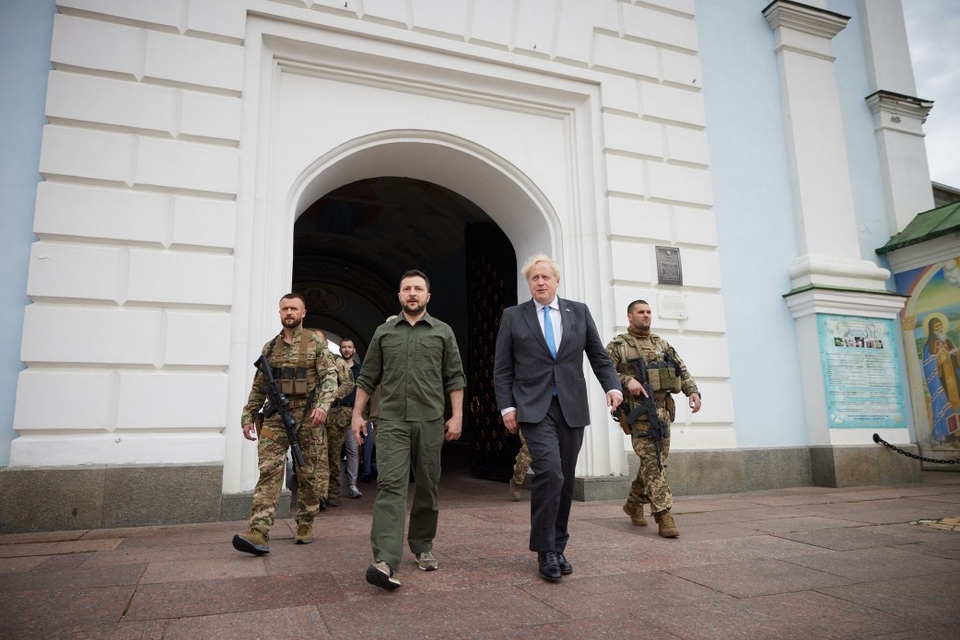 The two countries' leaders also put candles near the iconostasis. Johnson inquired about the history of the monastery and its interior decoration. The clergy, in turn, presented a Pochaiv Icon of the Mother of God to the British prime minister.
Zelensky and Johnson also spoke with the Ukrainian military who took part in the battles for the Ukrainian capital.
"I want to thank you for your service, for protecting us, our state. Take care of yourself!" Zelensky said.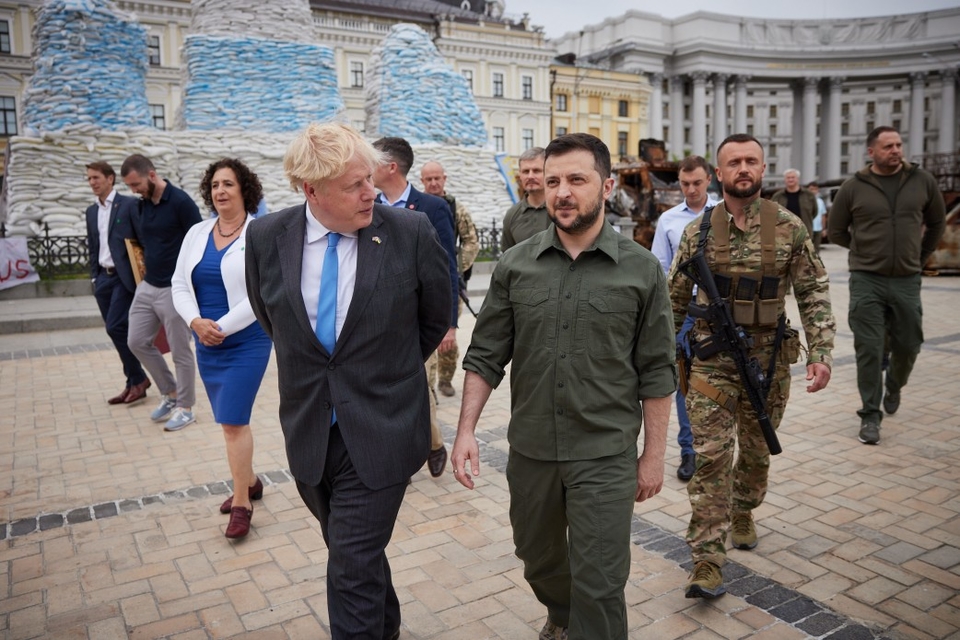 Johnson, in turn, wished the Ukrainian military success. He also congratulated them on destroying Russian military equipment.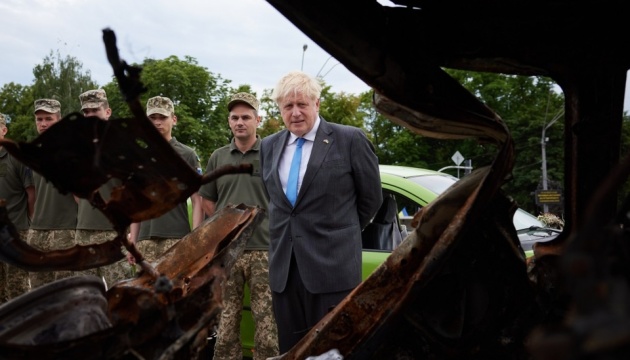 The leaders also greeted the residents of Kyiv near St. Michael's Square.
On June 17, Johnson arrived in Kyiv for the second time since the start of Russia's all-out invasion of Ukraine.
Photo credit: President's Office