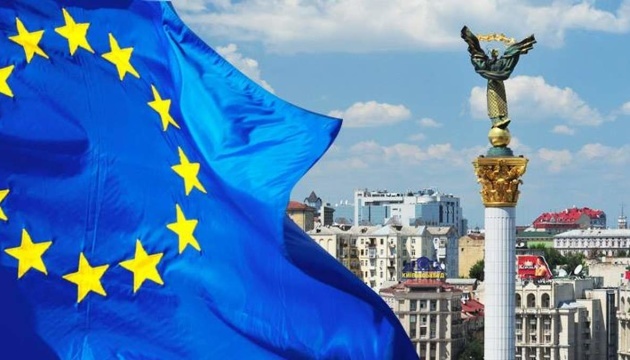 European Commission recommends granting Ukraine EU candidate status
The European Commission has recommended that Ukraine be granted the EU candidate status, which is a mandatory formal step before the issue is considered at the European Council.
European Commission President Ursula von der Leyen announced an official opinion by the European Commission at a press conference on Friday, June 17, according to an Ukrinform correspondent.
We recommend to give Ukraine the candidate status, on the understanding that the country will carry out a number of important reforms.

Ukraine has clearly shown commitment to live up to European values and standards.

And embarked, before the war, on its way towards the EU. pic.twitter.com/Cggme0Ep0l

— Ursula von der Leyen (@vonderleyen) June 17, 2022
The European Commission simultaneously considered EU membership applications from Ukraine, Moldova and Georgia.
The European Council will consider Ukraine's application for candidate status for membership in the European Union at its meeting on June 23-24.
President Volodymyr Zelensky signed an application for Ukraine's membership in the European Union on February 28, 2022.
On April 18, Zelensky handed over the first part of the questionnaire to Matti Maasikas, Head of the EU Delegation to Ukraine.
European Commission President Ursula von der Leyen passed the questionnaire to the Ukrainian side during her visit to Kyiv on April 8.
On May 9, Zelensky announced that Ukraine had filled out the second part of the questionnaire to obtain the status of a candidate country for accession to the European Union.