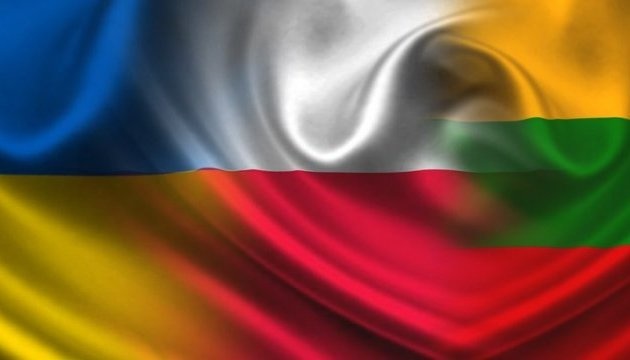 Ukraine, Poland, Lithuania foreign ministers discuss heavy arms supplies, sanctions, unblocking of exports
Minister for Foreign Affairs of Ukraine Dmytro Kuleba had phone calls with his Polish and Lithuanian counterparts on Saturday, discussing supplies of heavy weaponry to Ukraine, the seventh package of Russia sanctions, and the efforts to unblock Ukrainian exports.
That's according to Kuleba's tweets, Ukrinform reports.
"I had a call with my Polish counterpart and friend @RauZbigniew this morning to discuss next deliveries of heavy weapons to Ukraine and the seventh EU sanctions package on Russia. I also conveyed my support to his important efforts as Chairperson-in-Office of the OSCE," Kuleba tweeted.
Reporting on his "focused" call with his "colleague and friend" Gabrielius Landsbergis, he said that the parties "work closely together to solve the problem of unblocking Ukrainian food exports."
"Lithuania fully understands and shares Ukraine's security concerns. We need more heavy weapons to protect Odesa from the sea," Kuleba wrote.
As Ukrinform reported earlier, late May, the European Union introduced a sixth package of sanctions targeting Russia, where the main element was dropping Russian oil imports by sea.
The EU governing bodies believe the move will help the bloc abandon some 90% of Russian oil by year-end.
Over the blocking of Ukrainian agricultural maritime exports by Russia, the world markets fell short of some 7 million tonnes of Ukrainian wheat, 14 million tonnes of corn, 3 million tonnes of sunflower oil, and 3 million tonnes of sunflower seed cake. This has already led to a record hike of global prices and will inevitably lead to a world food crisis and an inflation rise.
Russian President Vladimir Putin earlier said Russia was ready to export grains and fertilizers in case the west lifted sanctions that Putin claims are politically charged.
Ukrainian Foreign Minister Dmytro Kuleba said May 31 that Ukraine was working on an international operation under the UN auspices, jointly with the fleets of Ukraine's partners, to create safe trading routes for Ukrainian food exports.