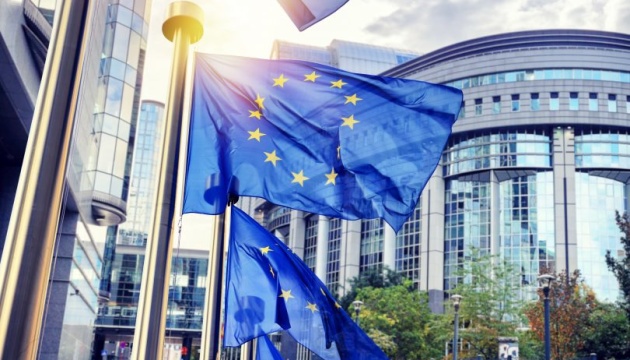 EU approves sixth package of sanctions against Russia
The EU has approved a sixth package of sanctions against Russia over its unprovoked aggression against Ukraine, including restrictive measures against oil supplies and key propagandists and oligarchs close to the Kremlin.
According to Ukrinform, a respective statement was published on the Twitter account of the French presidency of the EU.
"Ukraine. COREPER II [the Committee of Permanent Representatives in the European Union] approved the sixth package of sanctions, in accordance with the conclusions of the extraordinary European Council of May 30 and 31. The sixth package significantly extends the sanctions against Russia to new areas and provides, in particular, sanctions against members of the security and military apparatus linked, in particular, to the Bucha massacres, entities in the industrial & technological sector linked to Russian aggression, oligarchs & Russian propaganda actors & their family members," the statement said.
It says that the said package of sanctions also means reducing the EU's dependence on Russian oil imports. Together with the implementation of national decisions by Poland and Germany, the decision will reduce Russian oil imports to the EU by 92 percent by the end of this year.
In addition, according to the report, the sixth package of sanctions includes the disconnection from the SWIFT payments system of three more Russian banks and Sberbank, as well as a Belarusian bank.
The sanctions extend restrictions on exports to Russia, particularly in the oil and high-tech sectors, as well as on the provision of services to Russia's refining industry.
Three Russian media outlets have been sanctioned for spreading propaganda.
In addition, European institutions are banned from providing any consulting services to Russian operators.
The package of sanctions must be formally approved by the EU Council and enter into force after its publication in the Official Journal of the EU.
The EU leaders on May 30-31 discussed Russia's military aggression against Ukraine and its implications for the European and world economy and security and agreed to impose an embargo on Russian oil supplies to the EU and extended such restrictions on oil supplies, using sea routes. For European countries surrounded by land and unable to obtain oil from other sources, the import of Russian oil via pipelines is temporarily allowed.