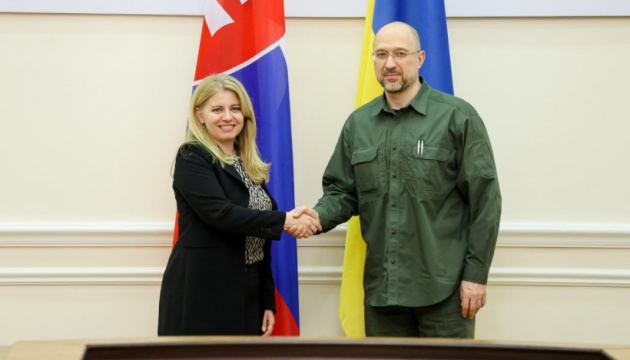 Ukrainian PM, Slovak president discuss military assistance, EU integration
Ukrainian Prime Minister Denys Shmyhal and Slovak President Zuzana Caputova at a meeting in Kyiv discussed support for Ukraine and the country's European integration.
According to the website of the Ukrainian government, Shmyhal said Ukraine hopes to become a full member of the European family, as this is one of the strategic goals set out in the Constitution of Ukraine and it is supported by most Ukrainians.
"Slovakia is one of Ukraine's largest lawyers in the European Union. We appreciate the initiative to unite with our friends to promote Ukraine's EU candidate status. We are grateful for such support," Shmyhal said.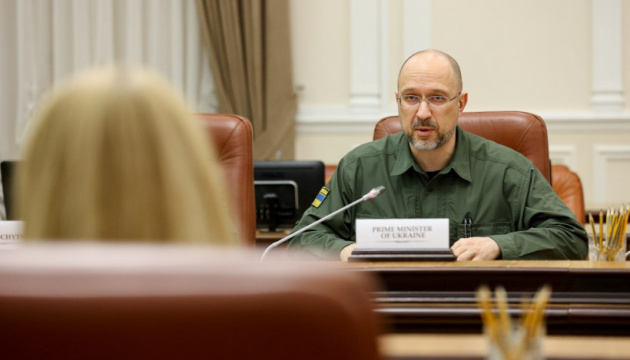 He stressed that since the first days of the Russian invasion, Slovakia has been one of the leaders in supporting Ukraine both in Europe and in the world. "We are grateful for Slovakia's much-needed military assistance and for its humanitarian assistance, which covers almost all areas," Shmyhal said.
He stressed that Ukraine is well prepared to receive the status of a candidate for EU membership. According to him, more than 70% of the Association Agreement with the EU has been implemented, the European Common Aviation Area agreement has been concluded, and the Ukrainian energy system has been connected to the European ENTSO-E grid. "We have an ambitious goal to join the NCTS - the common customs area - within a month. We are ready for all challenges and ready to implement reforms on our European integration path," Shmyhal stressed.
He also thanked Slovakia for its support of the 6th package of EU sanctions against Russia.
"I am convinced it will help us win this war. Russia's budget is a budget for terrorism and crimes against humanity. It must not be allowed to be filled with funds from European businesses and taxpayers. It is important to weaken the budget of terrorism so that the war ends as soon as possible," he said.
Caputova, for her part, noted that Slovakia has a recent experience of EU integration and will support Ukraine on this path.
As was reported earlier, Caputova on Tuesday visited the towns of Irpin and Borodianka in the Kyiv region as part of her visit to Ukraine.