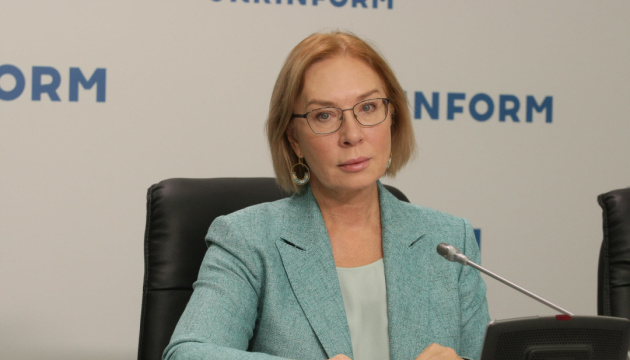 Denisova dismissed as Verkhovna Rada Commissioner for Human Rights – source
The Verkhovna Rada of Ukraine has dismissed Liudmyla Denisova from her post as Commissioner for Human Rights.
The relevant statement was made in a commentary to Ukrinform by a source who was present at a plenary session of the Ukrainian parliament.
According to the source, a total of 234 members of Parliament voted in favor of Denisova's dismissal.
A reminder that Verkhovna Rada Commissioner for Human Rights Liudmyla Denisova announced that the Verkhovna Rada had been planning to pass a no-confidence motion against her on May 31, 2022.
According to Pavlo Frolov, Member of Parliament from the Servant of the People faction and a member of the Verkhovna Rada Committee on Rules of Procedure, the reasons for Denisova's dismissal were as follows: the repeated failure to perform her duties related to the establishment of humanitarian corridors, protection and swap of prisoners, counteracting the deportation of adults and children from the occupied territories, other human right activities; focusing the ombudsman's media activity on the numerous details of 'unnatural sexual offences' and child sexual abuses in the occupied territories, which were unsupported by evidence and only harmed Ukraine.
In addition, Frolov noted that Denisova had spent a lot of time abroad not as part of business trips after February 24.
mk