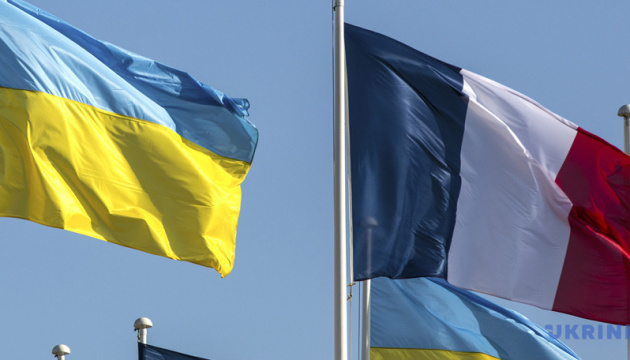 France ready to mediate Ukraine–Russia negotiations
France considers it necessary to maintain a channel of communication with Russian president Vladimir Putin and is ready to be a mediator in the negotiations.
"France maintains a channel of communication with Russia, it is not the only one who does this, and believes that it is necessary to have a channel for conveying certain messages," French Foreign Affairs Minister Catherine Colonna said at a joint briefing with Minister of Foreign Affairs of Ukraine Dmytro Kuleba in Kyiv, an Ukrinform correspondent reports.
All telephone conversations are direct and open, allowing to raise very important issues, she stressed.
At the same time, according to the minister, it is important that France has officially condemned Russia's aggression at all levels and supports Ukraine by all means.
"Intense, fierce fighting is going on now, and there are no talks. But the day will come when negotiations will have to take place. And to ensure open and serious dialogue, a real result... we will stand with Ukraine to be a mediator in such negotiations and in the conditions, in the context when these negotiations are needed," Colonna said.
The French minister added: "Our country is ready to take on the role of mediator in open dialogue. And not only our country."
As reported, French Foreign Minister Catherine Colonna is on her first visit to Ukraine on May 30.
ol