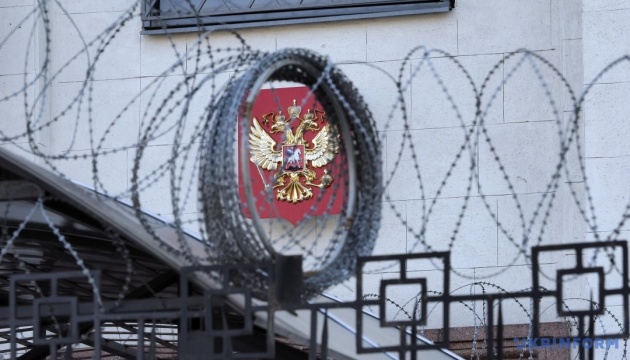 Ukraine calls on NATO to recognize Russia as "sponsor of terrorism"
Ukraine's Vice PM Olha Stefanishyna has called on NATO to recognize the Russian Federation as a sponsor of terrorism.
That's according to a report by the Cabinet's press service, released following a meeting of the Committee on Democracy and Security at the spring session of the NATO Parliamentary Assembly in Vilnius on June 29.
At the meeting, Stefanishyna noted that since the beginning of the full-scale war in Ukraine, tens of thousands of civilians have died. Almost 220,000 people have already lost their homes. Russia systematically violates the basic principles of international humanitarian and human law.
"Realizing that it will not be able to win the war, russia is deliberately trying to destroy Ukraine, causing a huge humanitarian catastrophe," said Stefanishyna. "We call for russia to be recognized as a sponsor of terrorism."
The Ukrainian official told the parliamentarians of NATO member states about the excesses and violence of Russian forces against Ukrainians in the occupied territories. Thus, in the face of logistical problems, Russian troops are looting locals and humanitarian convoys in the occupied territories. Unable to quell the resistance of the local population, the invaders launched a crackdown - Russian troops brutally persecute local leaders, journalists and activists, believing that the elimination of Ukrainian local elites would break the resistance and guarantee allegiance to Russia.
"We are grateful to our partners for the humanitarian support to Ukraine and shelter for Ukrainian refugees, for all the financial and technical assistance promptly provided to Ukraine. This strengthens our resilience, but we need more - more active involvement of international organizations in humanitarian aid, the creation of humanitarian corridors, the delivery of aid to medical facilities, the supply of critical food for civilians. We count on the help of countries and the leading role of NATO in this process," Stefanishyna concluded