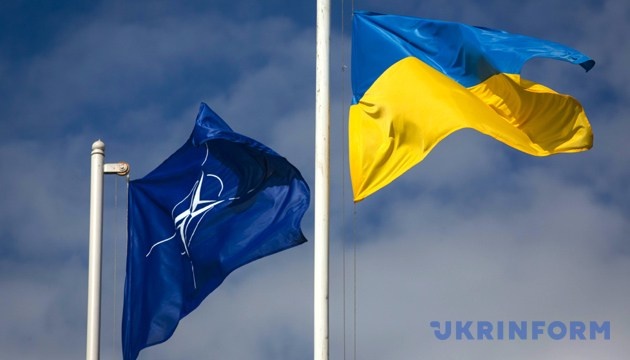 Ukraine-NATO cooperation must strengthen given current situation on battlefield, in rear - economy ministry
Ukraine needs even more intensive cooperation with NATO and hopes that the existing support mechanisms will expand.
This was emphasized by the First Deputy Minister of Economy of Ukraine, Denys Kudin, who spoke at a meeting of the Economy and Security Committee of the NATO Parliamentary Assembly, according to Ukrinform,
"Ukraine is grateful to NATO for expanding the existing mechanisms of cooperation, first of all, within the framework of the Comprehensive Assistance Package. It includes non-lethal international technical aid, services, and staff training. We especially appreciate the Alliance's contribution to treating severely wounded Ukrainian soldiers abroad. However, the situation at the front and in the rear requires even more intensive cooperation between Ukraine and NATO," Kudin said.
He recalled that Ukraine protects from Russian aggression not only itself but the whole of Europe.
"We are carrying an incredible burden of human casualties and destruction. Therefore, we hope for solidarity on the part of the Alliance and intensification of all possible support mechanisms," said the First Deputy Minister of Economy.
According to the Ministry of Economy, the NATO Parliamentary Assembly's Economic and Security Committee discussed the macroeconomic situation in Ukraine, wartime economic policy, the macroeconomic forecast, the reconstruction and development plan, and cooperation between Ukraine and the Alliance.
It was earlier reported that the leadership of the NATO-Ukraine Interparliamentary Council and the Ukrainian delegation took part in the Spring Session of the NATO Parliamentary Assembly 2022 in Vilnius (Lithuania). Among the issues discussed at the session was the war in Ukraine, world security in the new conditions, economic issues, as well as food and cybersecurity.