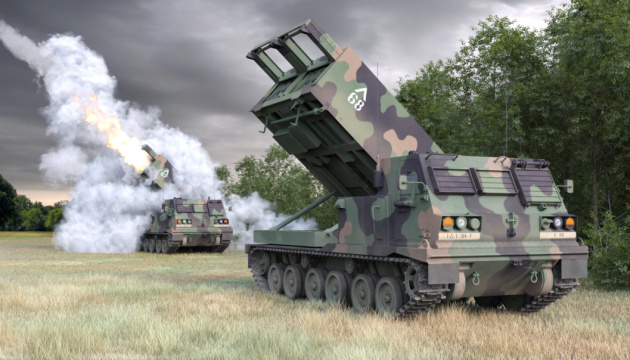 What can change the course of war, or why Ukraine needs MLRS and NATO-standard shells?
Kyiv expects from allies an important decision on armaments that, according to experts, could dramatically change the rules on the battlefield
After three months of Russia's full-scale war against Ukraine, artillery has become one of the key factors in hostilities. Success in defense and offensive is largely tied to it. In this regard, there are two messages:
1. The Government of Canada will donate more than 20,000 rounds of 155 mm artillery shells to Ukraine.
Why is this so important? Despite the fact that 20,000 rounds are clearly not enough to finish off the enemy. But…
First, artillery requires a lot of ammunition. Each gun is up to two hundred shells a day. And now let's imagine that a battery of the Ukrainian Armed Forces has three guns, there are two or three batteries in a battalion, and the number of battalions is… So how many shells are there – these are at least hundreds of thousands. At the same time, it is obvious that it is impossible to hold out for a long time if artillery shells are in short supply. The enemies will advance where guns will not be constantly working against them.
Secondly, our armed forces are already receiving (or will soon receive) American M777 howitzers, German PzH 2000s, French Caesars, British AS-90s, Czech Dana M2s and so on. Their main difference, to put it simply, is the firing range and also the fact that, for example, M777 is a towed howitzer, Caesar is a self-propelled wheeled howitzer, and PzH 2000 is a self-propelled howitzer. But what they have in common is the 155 mm caliber, the production of which is well established in many NATO countries. So we thank Canada for 20,000 rounds of 155 mm artillery shells, and there should be no shortage. That's what you can't say about shells for the "Soviet" long-range 152 mm artillery. For the past eight years, we have been taking away the remnants of these munitions from the warehouses of the former Warsaw Pact countries - the Czech Republic, Poland, Bulgaria. Of course, this will not last forever. So we need to finally set up our own production of 152 mm ammunition, which experts say is not so technologically difficult to do, and, given Ukraine's transition to NATO standards, we can start producing 155 mm shells.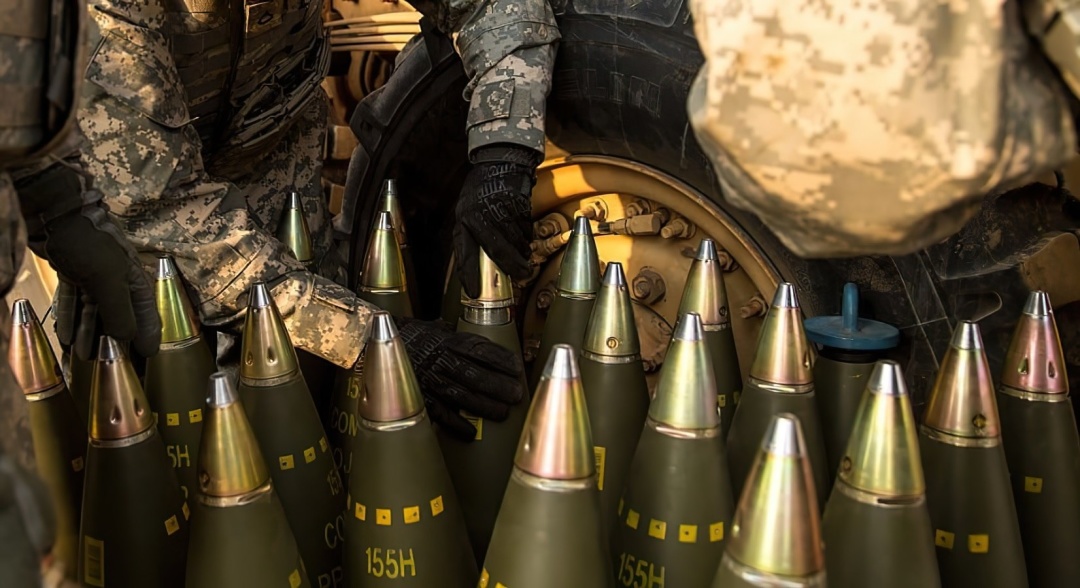 The Government of Canada will donate more than 20,000 rounds of 155 mm artillery shells to Ukraine
Thirdly, if we are tied to a specific figure, then if at least half of the 20,000 rounds of ammunition donated by Canada hit their targets, it will be 10,000 hits. And this, you will agree, is not that bad. After all, we are talking about ammunition for high-precision artillery pieces that use other, newer systems of targeting, guidance, fire control and so on. Therefore, the rates of damage can be much higher.
2. Ukraine wants to receive M270 MLRS from allies.
In addition to 155 mm shells for M777 howitzers and other artillery, which Western partners are gradually supplying to the Ukrainian army, Kyiv and those at the front line are persistently talking about the need for missile systems that can fire farther than conventional artillery systems - at the operational or even strategic rear of the Russians and their important logistics centers.
Let's talk about this in more detail.
Back in early May, the Commander-in-Chief of the Ukrainian Armed Forces of Ukraine, Valeriy Zaluzhny, raised this issue in his conversation with the Chairman of the Joint Chiefs of Staff, General Mark Milley. On May 21, President Volodymyr Zelensky spoke about MLR systems: "Thanks to these systems, Ukraine will be able to take the initiative and liberate its territory." And Ukrainian Foreign Minister Dmytro Kuleba added on May 24: "Four letters can help Ukraine repel Russian offensive in the Donbas, foil Russian plans to annex Kherson, stop Russian torture, rape, and other horrific human rights abuses in the occupied territories, unblock exports and avert global food crisis. These four letters are MLRS."
So what are the MLR systems, how can they help us in the war, and why are our allies in no hurry to deliver them?
WHAT ARE MLRS AND WHY IS RUSSIA SO AFRAID OF THEM?
The M270 MLRS (Multiple Launch Rocket System) is an American multiple rocket launcher that uses a tracked chassis derived from the Bradley Fighting Vehicle manufactured. The MLRS M270 has a range of more than 30 km and can hit a concentration of troops and military equipment, positions of the enemy's gun and rocket artillery, areas of deployment of its forces and air defenses, trucks, light armored personnel carriers, as well as command posts, communications points and other area targets.
The M270 MLRS has been in service with the U.S. Army for almost 40 years (it has already undergone several modifications and has been used successfully in a number of military conflicts, including in the Persian Gulf, Iraq, Afghanistan and Syria). In total, more than 1,000 M270s and more than 700,000 missiles of various types for them were produced (see below). Subsequently, their production was set up in Europe, and they gradually began to join the armies of NATO member states. However, not only. The current operators of M270s are 14 countries: Egypt (48 pieces), Germany (over 200 pieces, called MARS II), Greece (36 pieces), Israel (64 pieces), Italy (22 pieces), Turkey (12 pieces), Great Britain (42 pieces, the upgraded variant M270B1), France (13 pieces), Finland (22 pieces, called 298 RsRakH 06), Saudi Arabia (50 pieces), etc. And, of course, this is the United States (about 1,000 pieces).
The M270 MLRS includes:
launcher;
fire control system;
re-supply vehicle;
communication and control system.
The armored cab of the multiple rocket launcher can accommodate a crew of three people: driver, gunner and section chief.
The M270 MLRS has navigation, topography and remote controls. The filter-ventilation unit protects against radioactive contamination of the area or chemical weapons.
Features:
combat weight - 25 tonnes;
length - 6.85 m;
width - 2.97 m;
height - 2.59 m;
crew - 3 people;
number of missiles - 12 × 227 mm, or 2 × MGM-140 ATACMS:
rate of fire - 18 rounds/min;
operational range - 480 km;
maximum speed - 64 km/h;
full salvo duration: 48 s.
Ammunition for the M270 MLRS:
M26 (weight 306 kg, range - up to 32 km);
M26A1/A2 (weight 296 kg, range - more than 45 km);
M30/M31 (weight unknown, range - up to 84 km);
AT2 SCATMIN (weight 254 kg, range - up to 39 km);
PARS SAGE-227 (weight 160-300 kg, range - up to 70 km);
MGM-168 ATACMS Block IVA (weight 227 kg, range - up to 300 km).
The Russian media covering military topics are seriously concerned about the prospects of Ukraine receiving such launchers. They write that with such a "long arm" the Ukrainian army can reach even the Crimean Bridge. And not only.
For example, the distance from Kharkiv to the Voronezh Malshevo air base, where Russian Su-34 bombers are stationed, is 260 km. The distance from Chernihiv to the Seshcha airfield, where part of the fighter jets was redeployed from Belarus, is 270 km. The distance from Mykolaiv to the Saky airfield is 236 km. Another type of quite logical targets is logistics bases and military logistics centers. They are usually located at a distance of 100-200 km from the advanced positions of the Russian army. Of course, all this can apply if Ukraine is supplied with M270s with ATACMS ammunition.
WHY ARE THE ALLIES SLOWING THE SUPPLY OF THESE SYSTEMS - ARE THEY REALLY AFRAID TO IRRITATE RUSSIA?
According to the American news site Politico, the Biden administration is delaying the transfer of rocket artillery to Ukraine, fearing that it could be used to launch strikes inside Russia and this could be seen by the Kremlin as an "escalation." This will allegedly lead to the expansion or prolongation of the war or "Russia resorting to the use of chemical weapons or other weapons of mass destruction."
Meanwhile, Mykola Bielieskov, a military analyst and author of the Armchair General UA channel on Telegram, believes that there are different opinions and views in the U.S. For example, some people say that Ukrainians have shown themselves to be adequate, and if they strike, they will fire only at military targets. But there is another point of view.
"Some fear that in response to the massive strikes on Crimea, there will be a demonstrative use of tactical nuclear weapons. All this is theoretical, but these arguments are very difficult to refute. We will see very soon whose point of view wins," Bielieskov.
According to Mykhailo Samus, deputy director of the Center for Army Conversion and Disarmament Studies, the delay in supply could be linked to the cost of these systems: "They are not cheap. One piece costs $2.3 million."
Another reason, according to the military expert, is the reluctance to make this issue public.
It could be a kind of game. That is, it is possible that, in fact, the decision on the M270 has already been made.
"Look, the Ukrainian side is constantly asking [for weapons], and the United States and its allies are either ignoring [such requests] or responding vaguely. It could be such a game. That is, I do not rule out that, in fact, the decision on the M270 has already been made. Biden has signed a law allocating $40 billion [to Ukraine]. The process is underway, but no one is talking about this in public," says Samus. "After all, why warn the enemy when, where, what and how? When preparing an operation, the first thing to do is assess the capabilities of the enemy. And if the enemy has such systems, the operation is planned in one way, and if not, it is planned in another way."
The Russians' underestimation of the enemy on February 24, that is, Ukraine, led to what we saw.
"Therefore, the less they know about us, the better we will do our job," Samus said. "It will be the best 'gift' and the most effective use of this weapon than that someone will publicly tell where this weapon is, in what condition and at what stage of negotiations. It should be done as the French did: they said on Monday that they were just preparing to hand over Caesar self-propelled howitzers to Ukraine, and on Wednesday they showed a video of this artillery firing at the Russians at the front."
IS M270 CAPABLE OF CHANGING THE COURSE OF WAR?
"This is a supersystem because it's really not just MLRS, but a universal launcher that can fire both unguided projectiles at 45 kilometers and guided missiles at a distance of 70 kilometers. This is an analog of our Vilkha MLRS. Most importantly, this MLRS M270 system can be used as a launching pad for the ATACMS (Army Tactical Missile System) missile. This is a ballistic missile with a range of 300 km. If Ukraine gets the ATACMS, God forbid it happens, the sun will shine down our street. This is an opportunity to resolve a huge number of issues with such facilities as Russian airfields (both in Russia and in the occupied Crimea), logistics bases (to understand: we will reach Voronezh even without approaching the border), command posts, connections," said Oleg Katkov, the editor-in-chief of the Ukrainian portal Defense Express.
That is, this is everything that provides their groups and gives them the opportunity to bomb and harass our cities with their front-line aircraft.
"This is the 'long arm' that we have lacked since the first day of the war. If such a decision on the transfer of MLRS M270 and ATACMS missiles is made, the rules of the game on the battlefield will change dramatically," the expert added.
"Today we and our enemy have Grad, Smerch and Uragan systems. MLRS is a similar weapon but it is much more effective. The main difference between the M270 and its Soviet analogs is that these [M270] systems are multifunctional. In fact, these are universal platforms. They can be used both as multiple rocket launchers (MLRS) and as operational and tactical missile systems," Mykhailo Samus said.
In fact, the M270 is equipped with radar and these missiles are much more accurate.
"I can say that they are 'surgically accurate,' i.e. the error of deviation from the target is extremely small. Not 30 meters, as in Russian weapons, but up to four meters," says military expert Mykhailo Zhyrokhov. "If we consider the M270 as a multiple rocket launcher, it has a longer range than, for example, the Soviet BM-21 Grad. A standard missile for an American system flies 45 kilometers and that for a Grad flies only 20 kilometers. And this is a huge advantage."
"In artillery, every kilometer matters. If there is an advantage of five kilometers, this is a significant advantage. This allows us to destroy the enemy at a safe distance for us. That is, even if they detect our location, they will not be able to "reach" us.
"If the Americans also give us short-range ballistic missiles that fire up to 100 kilometers away, it will be something incredible," Zhyrokhov said.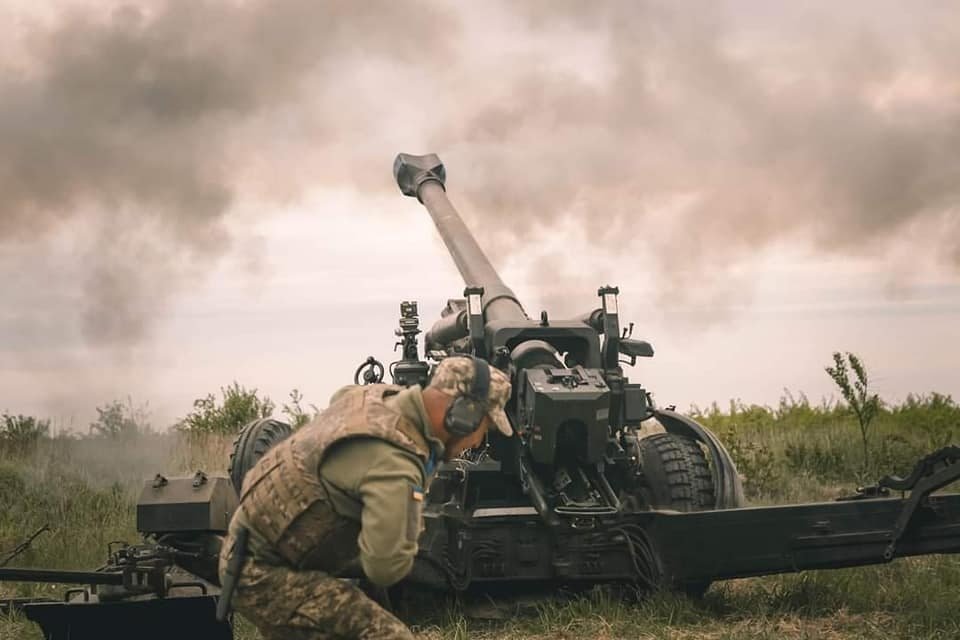 155 mm FH70 howitzers are already destroying the enemy on the front line
Yes, these systems, unlike the Soviet ones, are designed to be run by professional soldiers: "It's not just about aiming, firing and everything is fine. If someone thinks that they will just take BM-21 Grad operators and put them behind American systems, they are wrong. But if we already have trained operators, they will be able to change the situation in certain areas."
Artillery expert Petro Piatakov generally agrees with what has already been said but emphasizes that the MLRS M270 is just one of the elements that can change the course of war.
"Firepower in itself is only a part of the general system of enemy destruction, which includes both reconnaissance and the organization of the use of these artillery systems, and so on. 'Soviet' howitzer artillery allows us to hit the enemy at the front and in some depth. M777s, Caesars, PzH 2000s and so on will be capable of effectively beating the enemy at a distance of 30-60 km (depending on the type of ammunition). That is, it allows the Ukraine Armed Forces to strike the enemy in the tactical depth, as the military says, in the depth of a brigade's defense," said Piatakov.
In order to counteract in conditions when the enemy outnumbers us "we must be able to hit the enemy's rear, strike its control points, ammunition depots, logistics; fire at the airfields of army aircraft that are located up to 100 km from the front line."
"Do we have such weapons? In principle, we do – just take the Smerch systems. But there are a few of them, and for unknown reasons, there are no missiles for them," the military expert added.
That's why we desperately need systems like MLRS M270.
Popasna, Lysychansk, Sievierodonetsk… The moment is coming when it will be difficult for us to radically change the situation at the front without heavier weapons. According to Mykhailo Samus, let's hope that the issue with the M270 has already been resolved and that these systems will soon be defeating the enemy in Ukraine.
We will win!
Myroslav Liskovych, Kyiv