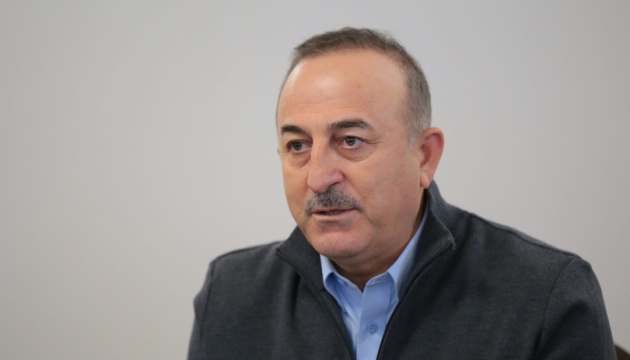 Cavusoglu: Prisoner exchange talks between Ukraine, Russia ongoing
Negotiations on the exchange of prisoners of war between Ukraine and Russia are ongoing, but in general, the negotiation process is in a state of stagnation.
Turkish Foreign Minister Mevlut Cavusoglu told this to reporters after his visit to Palestine, Ukrinform reports, citing the Turkish newspaper Sabah.
"The Russia-Ukraine negotiation process is in a state of stagnation. Even Ukraine said that they stopped the negotiations. […] There are discussions on the exchange of soldiers captured by Russia and Russian soldiers who are in the hands of Ukraine," he said.
According to him, the ceasefire talks are in the background, whereas the issue of unblocking sea routes for grain exports from Ukraine remains relevant.
"The delivery of grain products to international markets is a sensitive issue. For now, it is not possible for security reasons. There are no international sanctions for these products for Russia, but there are sanctions such as insurance for ships, contacts continue on these issues," Cavusoglu said.
He also said that two military planes of the Turkish Air Force remain in Kyiv and they are receiving the necessary services.
"The opening of Ukraine's airspace is important, and without it we do not want to risk the planes. There is no problem with their current location," he said.
The evacuation of Ukrainian defenders from the Azovstal steel plant, blocked by Russian invaders, began on May 16 and lasted for several days. President Volodymyr Zelensky called on the world to put pressure on Russia to ensure the exchange of prisoners. He believes that the exchange of Ukrainians held in Russian captivity depends on the support of many countries.