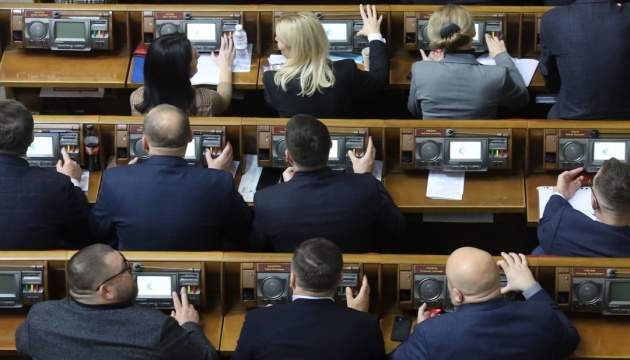 Parliament denounces three agreements with CIS, agreement on avoidance of double taxation with Russia
The Verkhovna Rada has denounced the agreement between the governments of Ukraine and the Russian Federation on the avoidance of double taxation of income and property and the prevention of tax evasion, as well as three agreements with the CIS.
The relevant decisions were made at a parliament meeting on Sunday, Ukrinform reports, referring to the parliament's website.
As stated in the explanatory note to Law No. 0146, the denunciation of the agreement with the aggressor country is aimed at protecting the national interests of Ukraine and the national security of Ukraine.
This decision was made due to Russia's military aggression, the creation of Russian occupation administrations in the Donetsk and Luhansk regions, as well as violations by Russia of the principles of public international law and current international obligations.
In addition, MPs passed laws No. 0074 on Ukraine's withdrawal from the agreement with the CIS in the fight against illegal migration, No. 0084 on Ukraine's withdrawal from the agreement with the CIS on the common agrarian market and No. 0145 on Ukraine's withdrawal from the agreement on perpetuating the memory of the courage and heroism of the CIS peoples in the Great Patriotic War of 1941-1945.