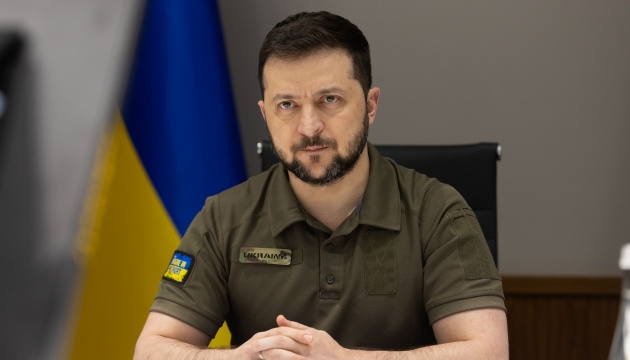 Zelensky: Purpose of meeting with Putin depends on when such talks to take place
President Volodymyr Zelensky of Ukraine believes that top level negotiations between Ukraine and Russia will eventually take place, but the purpose of his meeting with Putin will depend on when such talks are held.
Zelensky stated this in an interview during a national telethon, answering the question of what he sees as the purpose of meeting Putin, according to Ukrinform.
"The purpose of meeting with Putin depends on when this meeting takes place. Purposes change. Just as there is a hybrid war, there will be hybrid peace and hybrid meetings. If we met today, the issue of Mariupol would be on the agenda, but if we meet in two to three months, the issue may not exist or may be discussed partially. If we had been meeting after the outbreak of the war, the purpose would have been different, too. If we met today, we know what's occupied and what's deoccupied, so we would be talking about that. In two months, we don't t know what the situation will be like," the president said.
According to Zelensky, in any case, it is now important to resolve the issue of POW exchange, deoccupation, and peace – to stop the war. "Today, when there's some specifics in place, we understand the threats and risks, so a lot depends on us. But a lot also depends on Russia. We have willingness and we have our goals: we want to regain our territories and we want to end this war. But when it happens depends on the time when we talk with Putin," Zelensky said.
He expressed confidence that the talks between Ukraine and Russia will eventually take place, but the time and format remain unclear. "I don't know what the format will be like: with or without mediators, in a wide circle or not, at the level of presidents, bilateral talks or not – but it will eventually take place," the head of state stressed.
Photo: Ukrainian President's Office