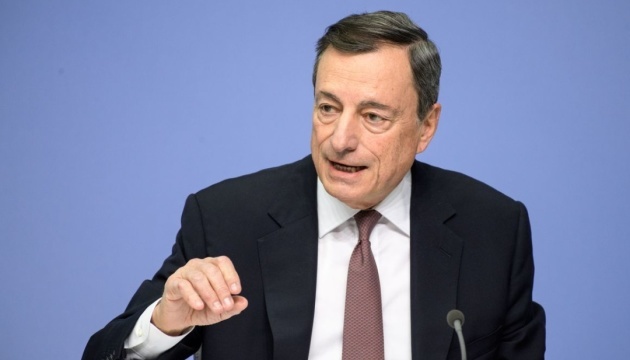 Italy's PM Draghi: Only Ukraine will decide what peace to accept
Prime Minister of Italy Mario Draghi has stated that only Ukraine, no one else, will decide what terms of peace to accept against the background of Russia's aggression.
"Italy will move with its European partners and its allies for all possible forms of mediation. But Ukraine will decide what peace to accept, no one else. Peace [in Ukraine] without Ukraine would not be acceptable," Draghi told the Senate on Thursday, ANSA informs.
According to him, the international community has to achieve a ceasefire as soon as possible to stop the aggravation of humanitarian crisis and renew negotiations.
"That is the position of Italy, of the EU and one that I shared with Biden," Draghi added.
Earlier, German Chancellor Olaf Scholz said that neither Ukraine nor the West, including Germany, would accept the peace that Putin was trying to impose by force.
On February 24, Russia launched a full-scale invasion of Ukraine. Russian troops shell and destroy key infrastructure facilities, massively fire on residential areas of Ukrainian cities, towns, and villages using artillery, MLRS, and ballistic missiles.
The European Union has already imposed five packages of economic and personal sanctions against the Russian Federation, aimed at limiting the Kremlin's ability to continue the war.
ol