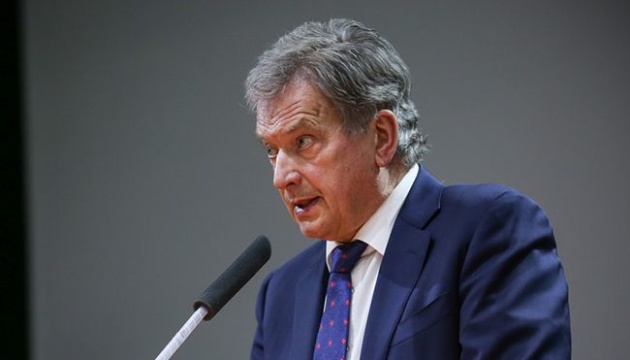 Finland's president doesn't believe Russia could invade his country
Finland's President Sauli Niinistö says Russia's decision to invade Ukraine "showed that they are ready to attack an independent neighboring country."
At the same time, the leader told CNN he does not believe Russia would invade Finland, Ukrinform reports.
While informing Russia of Finland's decision to apply for NATO membership, Niinistö said he was surprised at President Vladimir Putin's calm reaction.
"Actually, the surprise was that he took it so calmly," he told CNN. "But in security policy, especially talking with Russia, you have to keep in mind that what he said doesn't mean that you shouldn't be all the time quite well aware."
"But so far, it seems that there's no immediate problems coming," he added.
As Ukrinform reported, on Saturday, Finnish President Sauli Niinistö called Russian President Vladimir Putin to tell him that the country intends to apply for NATO membership in the next few days.
Following the full-scale Russian invasion of Ukraine, the level of support for the idea of ​​joining NATO in Finland, which was previously estimated at several percent, has increased tenfold.
Finland and Russia have a common land border of about 1,200 kilometers.