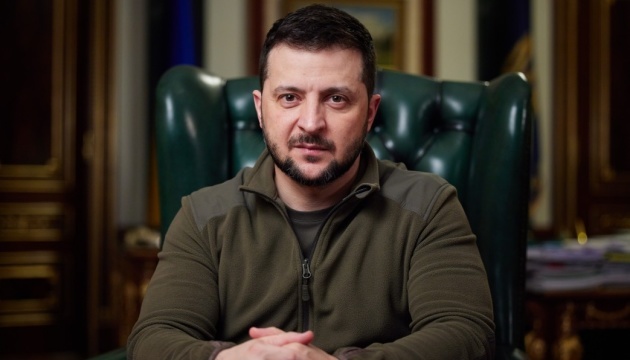 Support for Ukraine means working to prevent global famine – Zelensky
The sooner Ukrainian lands are liberated from Russian invaders, the sooner the food security can be restored.
The relevant statement was made by Ukrainian President Volodymyr Zelensky in his video address, an Ukrinform correspondent reports.
"Now support for Ukraine – and especially with weapons – means working to prevent global famine. The sooner we liberate our land and guarantee Ukraine's security, the sooner the normal state of the food market can be restored," Zelensky told.
According to Zelensky, one of the issues he deals with on a daily basis is food security. More and more countries around the world are realizing that Russia, by blocking the Black Sea for us and continuing this war, puts dozens of other countries at risk of a price crisis in the food market and even famine.
"This is another incentive for our anti-war coalition to act more decisively together," the President of Ukraine stressed.
On May 14, 2022, Zelensky held talks with a delegation of US senators led by Senate Republican Minority Leader Mitchell McConnell in Kyiv. The President of Ukraine believes this visit once again demonstrated the strength of bipartisan support for Ukraine, the strength of ties between the Ukrainian and American nations.
In the course of the meeting, the two parties discussed various areas of support for Ukraine, including defensive and financial, as well as tightening sanctions on Russia. Zelensky expressed gratitude to the United States for the historic decision to renew the Lend Lease program and called on them to officially recognize Russia as a terrorist state.
Photo: Office of the President of Ukraine
mk