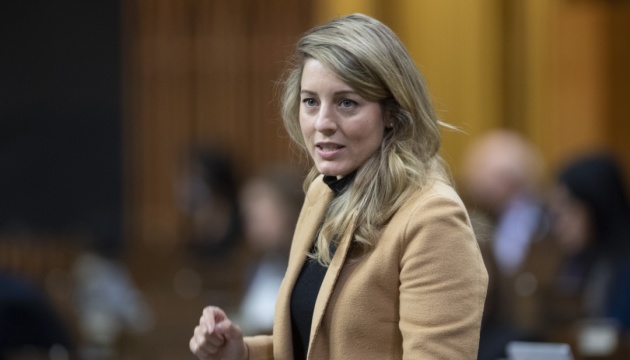 Canada sharing cyber intelligence with Ukraine - foreign minister
Canada condemns Russia's cyber attack on Ukraine carried out ahead of the full-scale invasion, which caused internet disruptions across Europe.
That's according to Canada's Foreign Minister Melanie Joly, an Ukrinform correspondent reports.
"Canada strongly condemns the destructive cyber activity by Russia targeting the European telecommunications sector on February 24, 2022. Canada joins its partners and allies in attributing this activity to Russia," the statement reads.
She recalls that on February 24, disruptive cyber activity directly targeted the Viasat KA-SAT satellite Internet service in Ukraine, rendering critical infrastructure for Internet and communications inoperable. This activity disrupted the Internet connectivity of tens of thousands of people across Europe.
"Canada assesses that the Russian military was behind this incident. Russia's illegal invasion of Ukraine, its malicious cyber activity, and its egregious disinformation campaigns are unacceptable and must stop," Joly said.
"Canada is also sharing valuable cyber threat intelligence and providing cyber assistance to Ukraine in an effort to strengthen that country's defense against Russia's unprovoked and illegal invasion.''
"This most recent incident underlines a pattern of disruptive cyber activity that demonstrates a repeated disregard for the rules-based international order. This activity also demonstrates the willingness of Russia to use its cyber capabilities irresponsibly," the statement concludes.