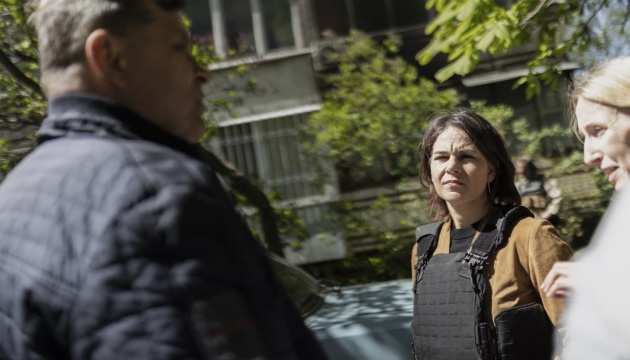 Germany to provide full support to Ukraine in solving Russia's war crimes - Baerbock
Germany will provide full support to Ukraine in investigating and prosecuting perpetrators of war crimes in Bucha and other cities in Ukraine.
German Foreign Minister Annalena Baerbock said this on her Twitter account, Ukrinform reports.
"We will gather evidence as an international community. I have assured Ukrainian Prosecutor General Iryna Venediktova of Germany's full support in solving the war crimes: politically, financially and in terms of personnel," the minister wrote.
She noted that Bucha has become a symbol of unimaginable crimes, torture, rape, and murder.
"The arbitrariness is stunned. We cannot take away the pain of the survivors, but we can do everything we can to ensure justice: no one must believe that they can commit crimes without consequences," Baerbock warned.
Baerbock visited Bucha on May 10 and will hold political talks in Kyiv.