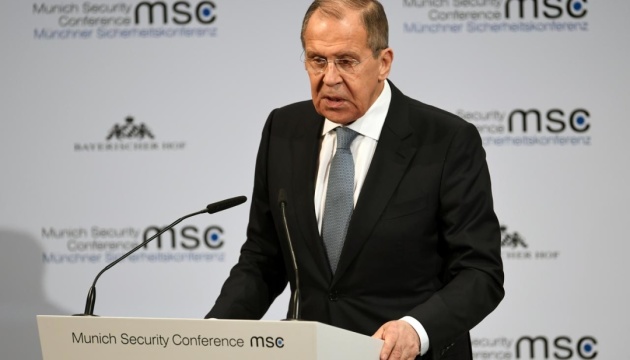 Lavrov stands against avoiding war, allows use of nuclear arms
Russian Foreign Minister Sergei Lavrov calls the occupation of Ukraine Russia's geopolitical goal and does not consider the war a reason to refuse to implement it. In addition, the head of the Russian Foreign Ministry does not rule out the use of tactical nuclear weapons against Ukraine.
This is evidenced by a tape recorded during Sergey Lavrov's informal meeting with representatives of CIS diplomatic corps and handed over to Guildhall by a source in the Ukrainian intelligence.
"Ukraine is a well-known project, even Brzezinski once said that Russia without Ukraine is so-so, but with Ukraine it would be a great power. Of course, we cannot allow this to be done, so that wars and hostilities are avoided at the cost of constant, constant geopolitical concessions," Lavrov said, according to the tape obtained.
In response to a quoted question about the possibility of Russia nuking the adversary, the Russian Foreign Minister did not rule out the use of nuclear weapons in the future, emphasizing that Russia is fighting with conventional weapons "at this stage."
"We are conducting our operation using conventional weapons. At this stage, it's conventional weapons. Fighting for mother-truth," the chief of Russian diplomacy said sarcastically.
Earlier, another recording was leaked from the same informal meeting of SIC diplomats, attended by Sergei Lavrov, where the Russian Foreign Minister, who recently made a number of anti-Semitic statements, is heard openly admiring certain practices by Nazi Germany.